Welcome to my Japan Essentials page!
In this page you find some of the most useful products to use during your stay in Japan. I'll try to keep this page updated with the best products I'll find, and also those with the best price compared to their quality, but keep in mind that these are not the only good products in the market. You are very likely to find some other excellent products that are not referred here. Always compare the products characteristics and prices before making your decision 😉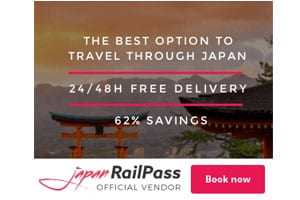 Japan Rail Pass
The best solution for unlimited travel in the shinkansen. It is a multi-use discounted ticket available for 7, 14 or 21 days. Cheaper than buying several long distance tickets.