When you plan a trip to another country, you usually take all the precautions to be as prepared as you can be. This is even more important when you travel to Japan, as you will probably be facing the language barrier. Try to explain to a local, who doesn't speak English, that you only have a credit card, and you don't know where to make a withdrawal. To avoid this, you should be prepared by knowing in advance the payment options you have in Japan.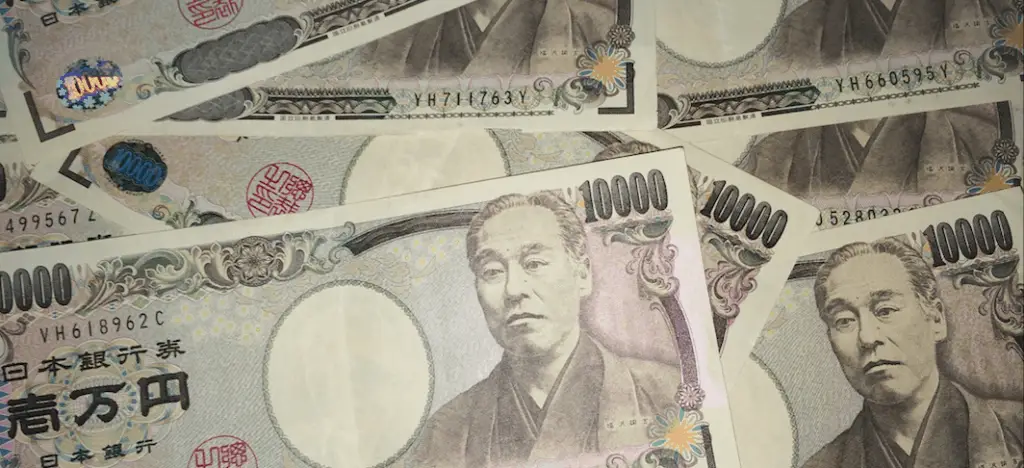 The preferred payment option in Japan is cash, as Japan is still considered a cash-based country. Credit or debit cards are also accepted, but not everywhere. A good alternative for small daily expenses consists in using prepaid IC cards, which can be recharged as needed.
Now that you know the best 3 options, let's take a closer look at each and find their advantages and disadvantages. As you may have guessed, being able to use these 3 options in Japan doesn't mean they will be accepted every single time.
Table of Contents
Cash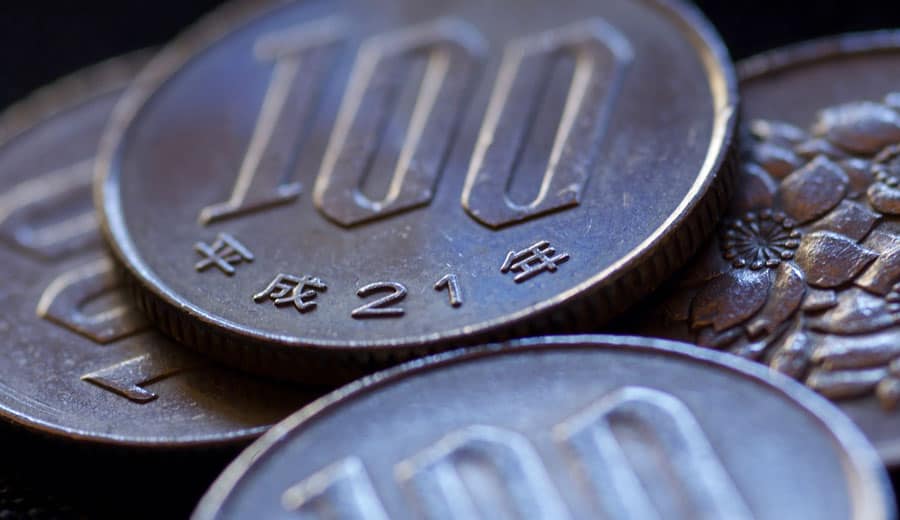 The currency used in Japan is called yen (円) and it's easily identified by the symbol ¥. At the moment, $1 American dollar equals ¥110 Japanese yen, but currency rates are changing all the time, so make sure you check the current rate when reading this article. There are a lot of online tools to help you with that task, like this currency converter, for instance.
There are 6 types of coins: ¥1, ¥5, ¥10, ¥50, ¥100 and ¥500. ¥5 and ¥50 coins are recognized with no trouble as they have a hole in the middle.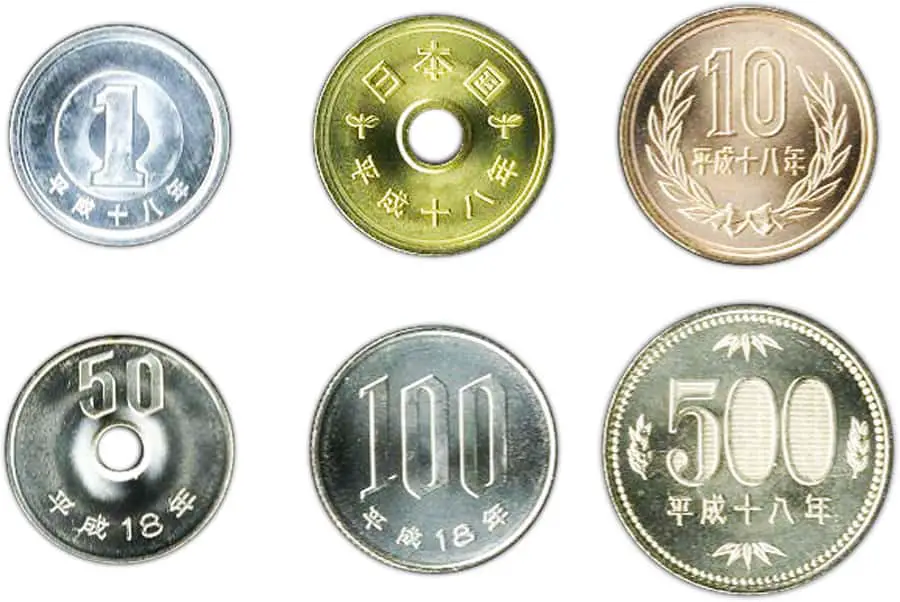 As for banknotes, there are essentially 3 types: ¥1,000, ¥5,000 and ¥10,000, but you can eventually come across a ¥2,000. The ¥2,000 banknote has mainly a green color and it came out in the year 2000 to celebrate the millennium and the 26th G8 summit in Okinawa, therefore it's rarer than the other banknotes.
Current banknote types were issued in November 2004 and new designs are scheduled for 2024. The ¥1,000 banknote has a blue color. On the one side you have Noguchi Hideyo (famous Japanese bacteriologist) and on the other you have Mount Fuji, Lake Motosu and cherry blossoms. Regarding the ¥5,000 banknote, it has a purple color and highlights Higuchi Ichiyō (Japanese author) and Kakitsubata-zu (a work by the Japanese painter Ogata Kōrin). Last but not least, the brown ¥10,000 banknote places emphasis on Fukuzawa Yukichi (a Japanese leader, author, writer, journalist, translator, teacher and entrepreneur) and the Statue of Hōō (the phoenix).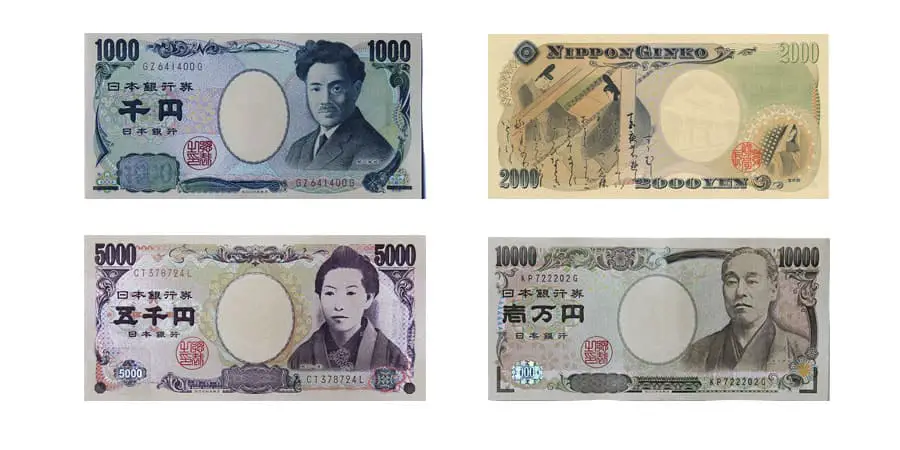 The dimensions of each banknote can also help you recognize them:
¥1,000 banknote: 150x76mm
¥2,000 banknote: 154x76mm
¥5,000 banknote: 156x76mm
¥10,000 banknote: 160x76mm
I would say that cash is the best payment to use in Japan as you won't have any acceptance issues (like some credit cards, for instance).
Some advantages of using cash:
Accepted in vending machines
Accepted in rural areas
Accepted in storage lockers
Accepted in small business
And some disadvantages too:
Exchange currency before traveling (high fees and delays)
Exchange currency when arriving to Japan (finding banks and losing precious visiting time)
Carry a lot of money (specially if you're staying in Japan for 2 or 3 weeks at least)
Not being comfortable using a foreign currency (you have to do some math to know if the prices are reasonable, for example)
Anyway, picking the cash option is a safe choice, as the most important thing is to be able to pay.
However, let me remind you some best practices regarding money. First, don't go around with a lot of money for security reasons; that's common sense, but it's always important to highlight it. In order to avoid change problems, avoid carrying a lot of ¥10,000 banknotes and keep some coins for small payments. If you want to have a relaxed travel, the best place to exchange currency is at your own bank before leaving. On the other hand, if you prefer to exchange currency once arrived, you can do it at the airport (best option) or at big cities banks, but be aware of opening days and hours.
Credit/Debit card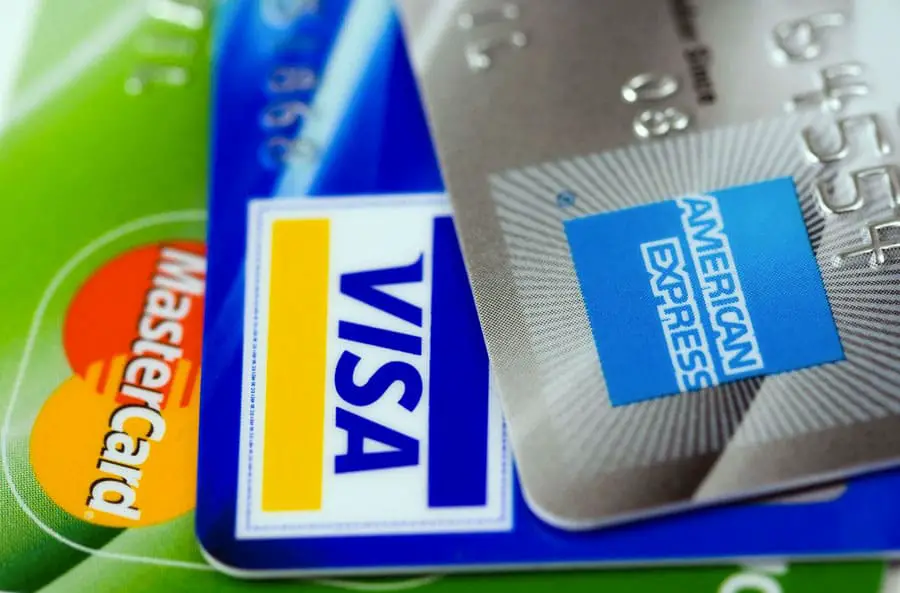 Well, if you own a credit card or a debit card, you already know what that is, but I would like to point out the big difference between both. A debit card charges money directly from your account with each purchase, so if you don't have money in your account, the card won't work. Credit cards, on the other hand, only charge money the next month. You can purchase almost without limits, but you'll have to pay next month.
Due to the Japanese way of living, credit cards are not well-seen. The possibility of paying later even if you don't have the money at the present moment doesn't really fit the Japanese society.
That said, you still can use credit cards while traveling to Japan, just be aware that the acceptance level won't be as high as for Western countries.
Now let's take a look at some advantages of the use of credit cards:
Extremely useful when you don't have enough cash to pay
Avoids having a lot of cash while visiting aroung
Regarding the disadvantages, let me draw your attention to the most important ones:
Foreign credit cards aren't accepted in small business
Foreign credit cards aren't accepted in some vending machines or ticket machines
Foreign credit cards aren't compatible with all the Japanese ATM
Some ATMs doesn't work 24 hours a day and 7 days a week
If you plan on using your credit card in Japan, make sure that you have a MasterCard or VISA (American Express is also accepted, but less than the other 2).
The best ATMs in Japan to withdraw money using foreign cards are the 7-11 ATMs. As they don't show up at every corner, make sure you notice the nearest one just in case. The Japan post office ATMs are also a good choice, but be aware of opening hours as you won't be able to use them at the end of the day and during the night.
IC Card (prepaid cards)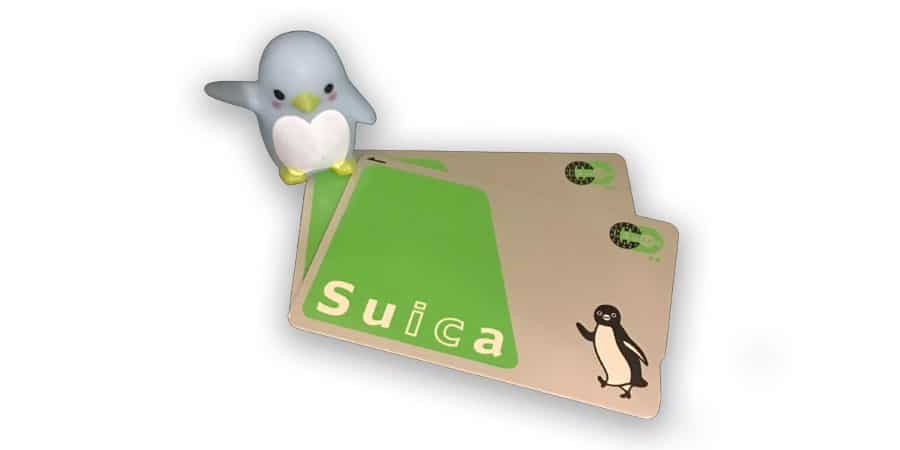 IC cards, also known as smart cards, are contactless cards that can be recharged with money to make payments in Japan. Initially used only for transportation, they can now be used to pay at some convenience stores, vending machines, train station lockers and even some main chain restaurants. It's a great option to help you with your shopping and transportation payments.
These cards are very useful to:
avoid having a lot of money with you
avoid looking for change all the time
avoid the inconvenience of buying a ticket each time you want to take the bus, subway, etc
They have also some disadvantages:
they aren't accepted everywhere so don't entirely replace cash
they can't be used when your ride starts in one area of the country and finishes on another one (be careful with trains as you have to finish your ride in the same area)
You can buy your Suica card in Japan, but you can also buy it online in advance if you don't want to waste your precious time during your holidays. Klook.com is one of the best websites to buy your Suica card online, for example.
The video below is perfect to help you understand the Suica card usage, but all the IC cards work pretty much the same way.
Conclusion
As you may have guessed, cash is the best option to pay in Japan, but you should definitely buy an IC card for traveling around and for shopping. That will make your life so much easier. And remember to have a credit card too, just in case, because you'll never know and it can help you with an emergency.
Have a nice travel!