The big day is coming. You're going to travel to another country, in this case, Japan, and you start thinking of all the things you need to get ready. After getting your flight tickets and all your papers ready, you start thinking about the devices you'll be carrying with you, and then what happens? The one-million-dollar question invades your head. "Can I use my iPhone in Japan?". Well, I'm overreacting a little, but it is an important question anyway.
Almost every iPhone works perfectly in Japan, the only exception being the iPhone 5 which has some limitations in the countryside. Otherwise, either using a Japan SIM card or an eSim, a pocket Wi-Fi, or even the home carrier roaming services, the iPhone will be flawlessly connected to the network.
Now, allow me to explain a little more about your options so that you have all the information you need to make the best choice according to your needs.
Using Free Wi-Fi Hotspots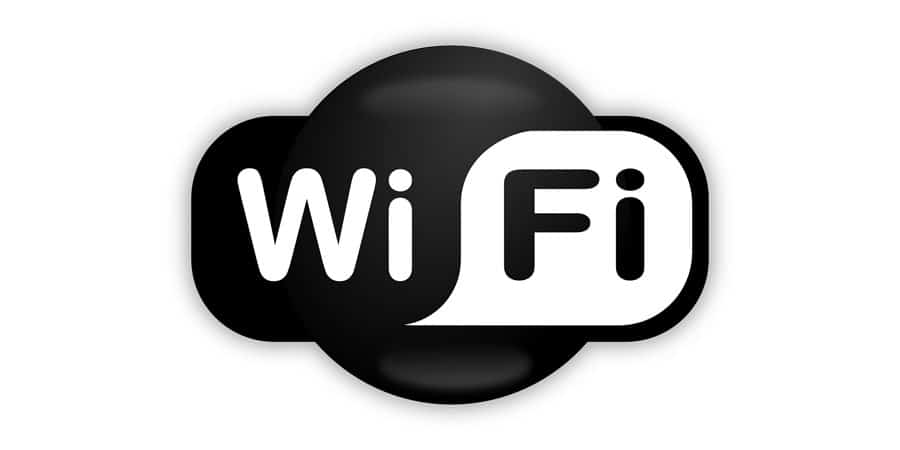 I guess everybody already knows what free Wi-Fi hot spots are and the name couldn't be any clearer 😉
As in most countries, you will find free Wi-Fi in Japan in some public areas like airports, shopping areas, or train stations. You can also find free Wi-Fi at the hotels. However, even if this is what happens generally, don't think you'll have free Wi-Fi all the time (especially if you land late at night, and don't get to find your hotel).
If you decide to use free Wi-Fi only while in Japan, there's a huge advantage to doing this: it is FREE, which means it won't cost you anything. OK, but that's too good to be true, and you'll inevitably be stuck at some point during your visit since there's no such thing as free Wi-Fi everywhere. And we all know that, when visiting a foreign country with a very high probability of a language barrier, Google Maps and Google Translate are our friends. 🙂 So if you're thinking about going to Japan without a backup plan, be ready to face the huge disadvantage of using free Wi-Fi only.
Even if, despite this tremendous heads up, you still want to try this option exclusively, I advise you to download some apps to help you find free Wi-Fi hot spots around you. I would recommend you to use the free app from the Japan National Tourism Organization, since it is a complete app with information about Wi-Fi, but has also a lot of helpful travel tips.
You may also like:

Can I Open Tax Free Items in Japan? A Quick And Helpful Guide
Is Japanese Tap Water Safe to Drink?
Can I Take Paracetamol And Other OTC Medicines to Japan?
Using a Pocket Wi-Fi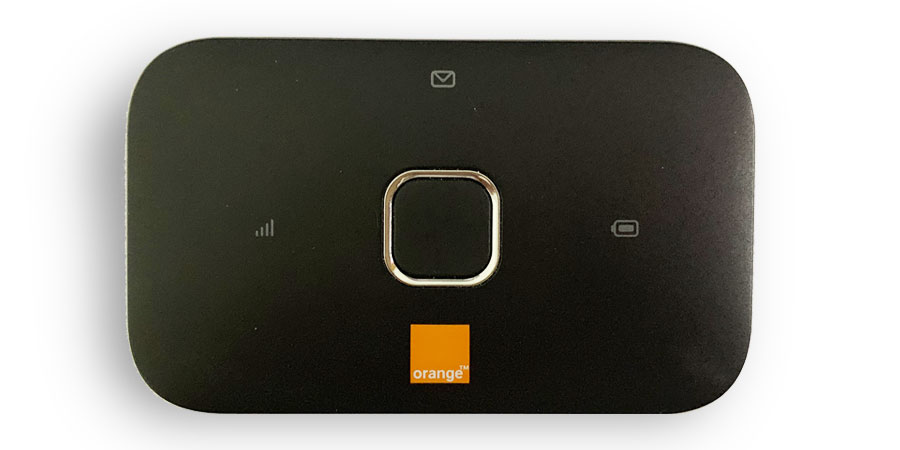 Now let's talk about the famous pocket Wi-Fi. This is simply the best option to have Wi-Fi with you all the time. So how does it work? It's very simple. You just need a pocket Wi-Fi router and that's it.
A pocket Wi-Fi router is a small device that fits in the palm of your hand – that's why we call it "pocket". If you look at the picture above, you'll have an example of this kind of device. They don't all look exactly the same, it depends on the provider you choose, but they'll be small, that's for sure.
Let's look at some advantages of this option:
Wi-Fi is available all the time (even in areas that are far away from the cities)
Ready to use as soon as you turn it on
Small devices are easy to transport everywhere
Can be used with more than one device at the same time
In terms of disadvantages, there aren't many. I just can think of these two:
Needs to be charged frequently as the battery doesn't hold for too long over an extended period of time
Calls must be made using an app like Skype because the pocket Wi-Fi only grants you data (if you need to make calls, you'll have to buy or rent a Japan SIM card)
Several providers have a rental pocket Wi-Fi plan. For instance, you can rent your pocket Wi-Fi from Klook at the same time you buy your JR pass (this way, you have everything you need in one place). You can even choose the exact number of days you need. There are several options on Klook's website with unlimited data. We all love unlimited data, and it is going to be extremely useful while visiting Japan
All the pocket Wi-Fi works pretty much the same way, and you just have to order online and pick it up once you arrive in Japan (either at the airport directly or at the hotel most of the time). At the end of your travel, you just have to return it once again.
It couldn't be easier, right?
Using a Japanese SIM Card
Another option is to buy or rent a Japanese SIM card but be very careful as almost every SIM is data-only. This means that you'll have internet access, but you won't be able to make/receive calls or send/receive SMS. Generally, you won't need voice services as with data-only cards you can make calls using apps like Skype, for instance.
If you choose this option, your mobile phone must be unlocked to use another country's network. In other words, if you bought your phone with a contract, it is probably blocked to your provider's network, and it won't work with a SIM from a different provider.
You can ask your provider to unlock it if possible, or you can buy a new phone for your travel. Nowadays, you can find all kinds of cheap unlocked smartphones on Amazon, for instance. And if you want to stick to Apple (I know I can't use another brand), there are even some good deals on Amazon like renewed and unlocked iPhones.
Once you're sure that you have an unlocked phone, you can either buy a SIM online or rent one.
The most important advantages of using a SIM:
There's no need to charge a SIM as it uses your phone or tablet battery
There's no need to carry an extra device with you to provide internet access (that's what happens with pocket Wi-Fi)
SIM cards also have some disadvantages:
Compatible with smartphones and tablets only
Best in urban areas (you might have coverage problems in rural areas)
Only work with one device at a time (if you travel with someone, only one of you will have the SIM)
Requires changing the APN (Access Point Name) settings of your device
If you want to buy a SIM with lots of data, I recommend this SIM card from Sakura carrier on Klook. It has plans from 5 days to 31 days, so you'll inevitably find one that fits your needs.
Using an eSIM
Just like regular SIM cards, the eSIM is for data only. Also, your iPhone must be unlocked and compatible with the eSIM feature (recent smartphones are usually compatible, like the models after the iPhone XS).
There are several plans available in order to fit your needs while in Japan. You can choose according to the number of days, data capacity per day, and even unlimited capacity.
The most important advantages of using an eSIM:
You don't have to remove your personal SIM card (no risk of losing it)
You can set it up just before you leave for Japan and have your internet connection ready when you land
Tethering is possible with some eSIM, making it very useful if you have multiple devices that need an internet connection
There's no need to charge a SIM as it uses your phone or tablet battery
There's no need to carry an extra device with you to provide internet access (that's what happens with pocket Wi-Fi)
But eSIM cards also have some disadvantages:
Compatible only with recent smartphones
Need a few settings to add to your smartphone
Honestly, this is my favorite option because I don't have to carry an extra device and I can share my internet connection with my family. Also, it is usually cheaper than pocket Wi-Fi. You can get an eSIM easily from Klook.
Conclusion
As everyone has a different point of view and different needs, it isn't that simple to say which option is better. My personal recommendation is to use free Wi-Fi as much as you can and to rent a pocket Wi-Fi as a backup when you can't find free Wi-Fi. I wouldn't recommend the SIM card as it doesn't have as many advantages as the pocket Wi-Fi.
Many of your phone apps need an internet connection to work, especially Google Maps, which you'll be using all the time to find your way while exploring Japan, so I hope that this post will help you stay connected 🙂
Feel free to share your personal experience in the comments below.
---
Japanhorizon.com is a participant in the Amazon Services LLC Associates Program, an affiliate advertising program designed to provide a means for sites to earn advertising fees by advertising and linking to Amazon.com. Japanhorizon.com also participates in affiliate programs with Viator, Jrailpass, Kayak, Klook, Japan Experience, and is compensated for referring traffic and business to these companies.