If you're a vaper planning on traveling to Japan, there are a few things that you should know. Depending on the country you live in right now, you might be used to some rules applied in Japan (or not). And indeed, Japan has some differences regarding vaping when compared to other countries in the world like the United States or several European countries. Let's start with the most important question, "Are you allowed to vape in Japan"?
Vaping is not forbidden in Japan, but nicotine is. People are allowed to vape zero-nicotine e-liquids with no restrictions. Nevertheless, vaping devices containing nicotine liquids are considered medical devices and must respect the import limit of 120 ml for one month of personal usage.
Other than Japanese law, there are also some implicit Japanese rules regarding smoking and vaping that you should be aware of. In the next paragraphs, I'll tell more about the Japanese restrictions, where you can vape in Japan, and how to prepare your vaping gear for long-distance flights.
Japan's Restrictions Regarding Vaping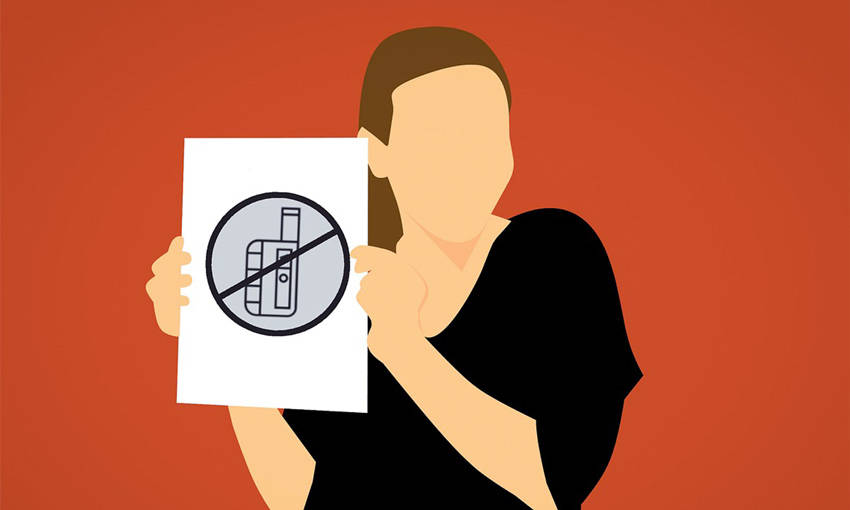 The most important thing you should really worry about is the nicotine ban. Therefore, you won't find nicotine e-liquids in Japan and you can't buy them legally from local stores or local e-shops. Nonetheless, you are allowed to bring with you up to 120 ml strictly for your personal use and, of course, you can't sell it or give it to others.
On the other hand, you can vape zero-nicotine e-liquids in Japan with no restrictions and these are found with no problem.
Japan: E-cigarettes containing nicotine were banned starting in 2010. Non-nicotine e-cigarettes are sold to adults and minors, since no regulation exists for non-nicotine e-cigarettes in Japan. Now, it is legal if the e-cigarette is registered as a medicinal product.

Wikipedia
I don't recommend trying to import more than 120ml of vaping juice with nicotine because if you get caught at Customs, it can ruin your trip to Japan, and it is probably not worth the risk.
Why the 120 ml limit?
Vaping liquids containing nicotine are treated like medical products, so you can only import the quantity for one-month usage (120 ml) and unless you're a huge vaper, you should be fine with this limit. If you want to know more about bringing medicine to Japan, you can read my other post about it. You can also check the Japan National Tourism Organization website for a quick answer regarding e-cigarettes and vape liquids containing nicotine.
If you need some official information on importing to Japan, you can check the Japanese customs' website or the Ministry of Health, Labor and Welfare page about bringing medicines for your personal use in Japan.
Be careful with the quantities you bring to Japan because even though you can bring 120 ml for your personal use, remember not to bring a 120 ml bottle on your carry-on luggage (You can on your checked luggage, though. Check the Transportation Security Administration website for all the details on the liquids rule.) On your carry-on luggage, you can only transport 100 ml or smaller-sized containers. If you're not aware of the restrictions regarding vaping devices and airplanes, make sure you contact your flight company for up-to-date information.
Supposing that you decide not to take the risk of traveling with your vape device and liquid, you should know that there are a few vape shops in Tokyo, mainly in Shibuya and Shinjuku. Some of the most common shops in Japan are:
For those worried about finding vape shops in Japan, you can do a simple Google search for vape shops to find all that you need. I guess you'll be fine if you're staying in the most common areas in Japan.
You may also like:

Do I Need an Adapter in Japan?
Can I Take Paracetamol And Other OTC Medicines to Japan?
Who Needs a Visa to Enter Japan?
Where to Vape in Japan?
This subject is a little tricky because vaping is legal in Japan, yet you can't vape everywhere. Due to the visual similarities between vaping and smoking, vapers are usually limited to smoking areas.
In Japan, you can't walk and smoke because it is forbidden by law. Therefore, there are designated smoking areas where you can smoke. These areas must be respected at all times as the police make controls very often, and you risk a huge fine.
Japanese are used to IQOS and other heat-not-burn products, but vaping is still kind of new, and they're not used to seeing it. Since most Japanese non-smokers consider vaping as smoking, you might get some weird looks if you vape anywhere.
Vaping is legal, but it can bother others, mainly because of the smoke, so it might be a good idea to remember the Japanese culture and the huge respect for others that they apply and respect them in return.
I've read countless forums where vapers would stick to the smoking areas because they knew that they wouldn't be bored by the police there. Indeed, some security guards or even the police used to stop vapers because they thought it was drugs.
In a few years, you probably won't have these problems anymore, but be careful, for now.
To help you find smoking areas, I found a really useful free app you can use to make your life easy. It is called Smoking Area Information Map, and it's available on the App Store and Google Play Store. This app is based on the users' information, and you can pin an area each time you find a new smoking place or update an old pin.
Please notice that Japan also banned smoking in restaurants and bars from April 1, 2020. Some might have a special area for smoking, but others won't. I know that some vapers were asked to leave the restaurant because of vaping while in other restaurants, the owner is okay as long as you don't make big clouds of smoke. If you're discreet, you probably have better chances of enjoying your trip to Japan.
How to Transport Your Vaping Gear on a Plane to Japan?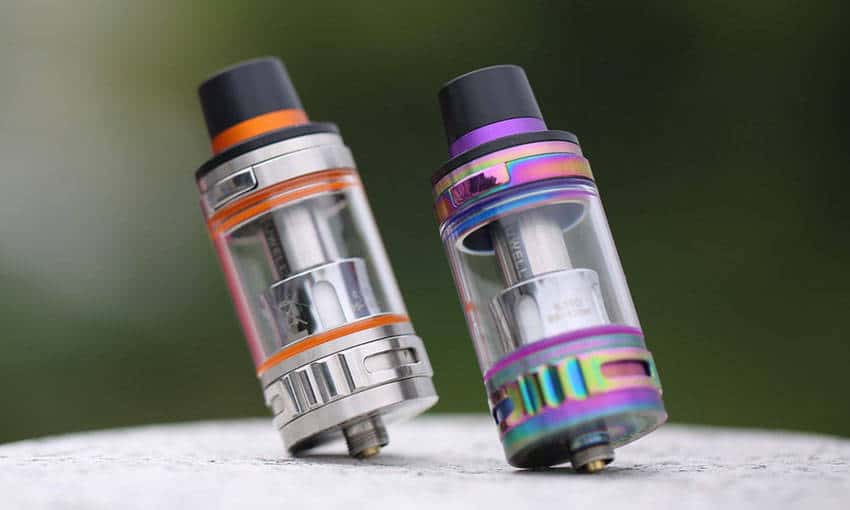 Now that you know how to behave in Japan, it might be useful to know how to transport your vaping equipment safely to Japan. As we saw before, you can buy it in Japan, but it is usually more expensive than in the United States (and probably many other countries).
If you never traveled with your vaping device on a long-distance flight, you should read the following information carefully, and you might also want to know about the jet lag effects when traveling to Japan.
There are a few golden rules when packing vaping equipment that you should keep in mind (especially for long-distance flights) :
Your vape device and batteries must go in a bag with you (carry-on baggage). Your vaping device is considered a dangerous good, so it has to be transported with you. And even if you must take it with you, this doesn't mean you can vape on the plane. (Check TSA website regarding electronic cigarettes and vaping devices)
Empty your vape tank. Don't go on a plane with a full tank because it will leak, and it will be a mess.
Lithium batteries must be removed from your vaping device. There's a huge risk of fire, so your vaping device is considered a dangerous good. Whenever possible, batteries must be removed to avoid this risk. And obviously, you can't charge your batteries during the flight either. (Check the TSA Pack Safe for Passengers pdf)
Check the liquid limits before packing. Remember the liquids rule on the TSA website.
Keep your e-juice well-packed. Due to the pressure difference on the plane, your bottles will most likely leak, so pack them accordingly. This applies whether you pack your juice in checked baggage or carry-on baggage. If you don't want to ruin your clothes before arriving in Japan, get a nice sealed package for your juice. Even a basic vape case like this one sold on Amazon is enough; there's no need to get a fancy and expensive case. Also, don't forget to pack your charger.
Please remember to also check connecting airport rules when you don't have a direct flight (which happens a lot when flying to Japan). Different countries have different rules, and even if vaping is allowed in your country and Japan, you might have to switch flights to a country that doesn't allow vaping. This can get you into a serious problem, so keep that in mind too.
Japanhorizon.com is a participant in the Amazon Services LLC Associates Program, an affiliate advertising program designed to provide a means for sites to earn advertising fees by advertising and linking to Amazon.com. Japanhorizon.com also participates in affiliate programs with Viator, Jrailpass, Kayak, Klook, Japan Experience, and is compensated for referring traffic and business to these companies.