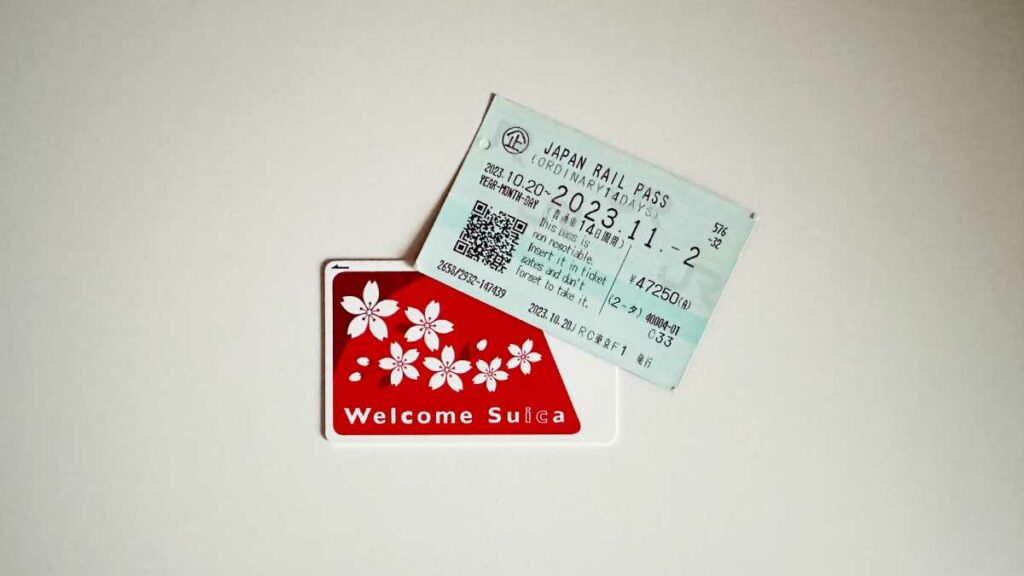 I see lots of people in forums and social media groups confused about the Japan Rail Pass and the Suica card. I know there's plenty of information on the internet about both, but I noticed that it wasn't easy to find an article focusing on both subjects and comparing them to help someone who's preparing for their first trip to Japan. So, to help all the confused souls out there, here are the differences between Japan Rail Pass and Suica.
The JR Pass is a tourist pass that allows unlimited rides on JR train lines throughout Japan. It is used to move from one city to another. Suica is a transportation card used to move around cities. It can be used for buses, subways, and trains, as well as vending machines and lockers.
Easy, right? Well, this only helps you understand that the Japan Rail Pass and the Suica card are not used in the same situations, simply because they are different products, but you will need more information to make a wise choice for your travel. In the next paragraphs, we'll see, in detail, what are the characteristics of each product, when they are used, and where to buy them, so you can finally decide what's best for you.
What is The JR Pass?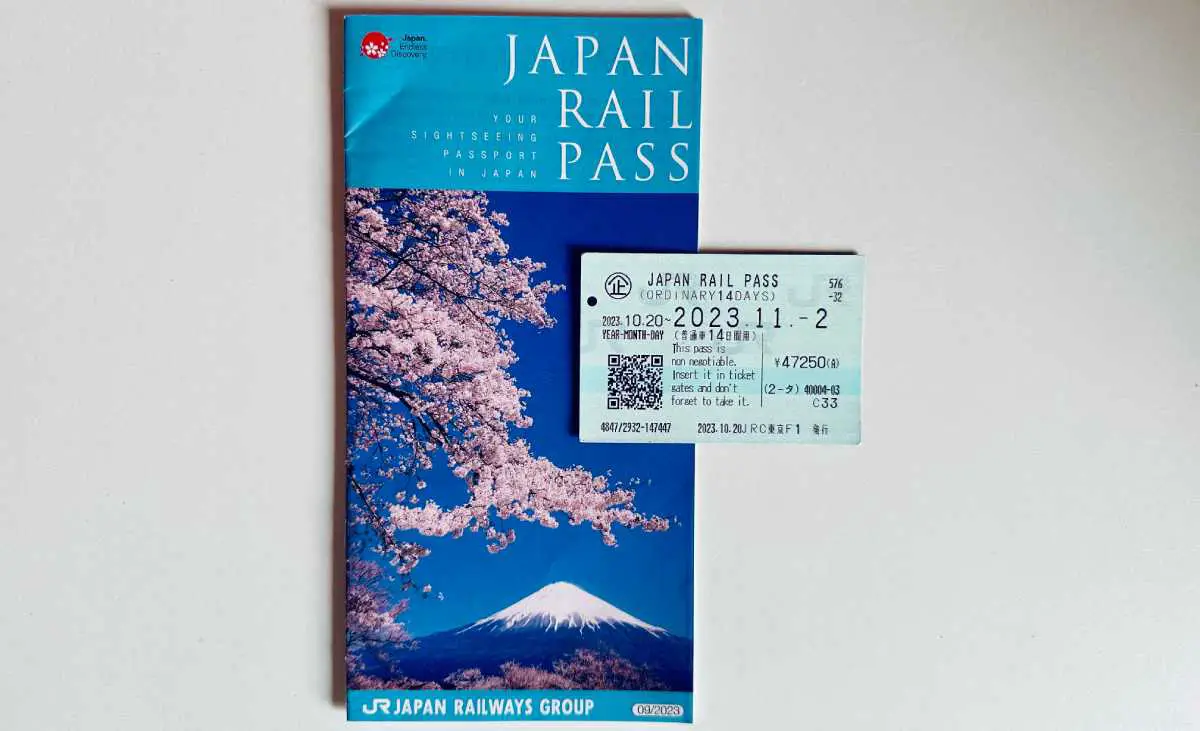 The Japan Rail Pass is a special fare ticket for tourists that grants unlimited train rides, but only on JR lines. This pass can be bought for 7, 14, or 21 consecutive days, and there is a standard version and a premium version of it. The Japan Rail Pass is available at half-price for children from 6 to 11 years old.
Eligibility
To prove that you're a tourist visiting Japan and not a foreign resident, you need the "Temporary Visitor" stamp on your passport to be eligible to get the Japan Rail Pass. Usually, you get this stamp once you enter Japan using a manned automated gate at the airport. If you use an automated gate, make sure you find a clerk to stamp your passport, otherwise, you won't be able to get the Japan Rail Pass.
Japan Rail Pass Types
The Japan Rail Pass exists in standard (ordinary) or premium versions (green pass). The standard version is cheaper and allows you to use only ordinary cars on the Shinkansen, which is the Japanese bullet train. The Green Pass is valid for green cars, which offer more comfort to your travel, but it is also more expensive.
I already wrote an article about the Shinkansen with useful information for those planning a trip to Japan that you can read here if you feel a little overwhelmed
Usually, the green cars are quieter than the ordinary cars in the Shinkansen. Even if there's not much noise on the Shinkansen in general, the green cars have fewer passengers, and you won't see many families with children in green cars due to the price difference.
Also, green cars offer more space and functions. The seats are a little wider (between 46cm and 49 cm), there's more room for the legs (between 110cm and 120cm), you can recline the seat much deeper, and there's a headrest and leg rest.
One important thing to keep in mind is that all Japan Rail passes work for consecutive days. This means that when you activate your pass, you have 7, 14, or 21 consecutive days to use it, depending on the duration you chose. You cannot "pause" the use of the pass, even if you didn't use it for 2 days in a row. Once activated, if you don't use it for 2 days, that's 2 days lost. The price increases according to the duration chosen.
For those with children, the Japan Rail pass also has a children's version that costs half-price. This is consistent with the train ticket price in general in Japan, which also costs half-price for children. The Japan Rail Pass for children is also available in ordinary and green passes.
Scope of Validity
The Japan Rail Pass can be used all over Japan, but it's not valid for every means of transportation or every line. This part can be tricky because different companies are using the same railways, and you can use the pass on a train that belongs to a JR company, but not on a train that belongs to a local company.
To help you out with this, you can use the website Japan Travel by Navitime which shows you the best route according to the passes you have. They also have a mobile app that is pretty useful when you need to check your route while in Japan (for IOS).
The Japan Rail Pass is valid for all Shinkansen except the ones called "Nozomi" or "Mizuho" (you will need to buy an extra ticket for these), for the Tokyo Monorail (useful if you land at Haneda Airport), for the JR Bus service (except expressway buses and some local services) and for the JR Miyajima ferry. (If you want to know if this island is worth visiting, check my detailed article about Miyajima)
If you need more information on both Tokyo airports and which one should you choose, check my other article here to prepare for your arrival smoothly.
The Japan Rail Pass is not valid for the "Nozomi" and "Mizuho" Shinkansen (except if you buy an extra ticket), for trains that are operated by companies other than the JR companies, for express bus routes operated by JR Bus, and for most transportation in the cities (like subways or local buses).
Important Information to Use The JR Pass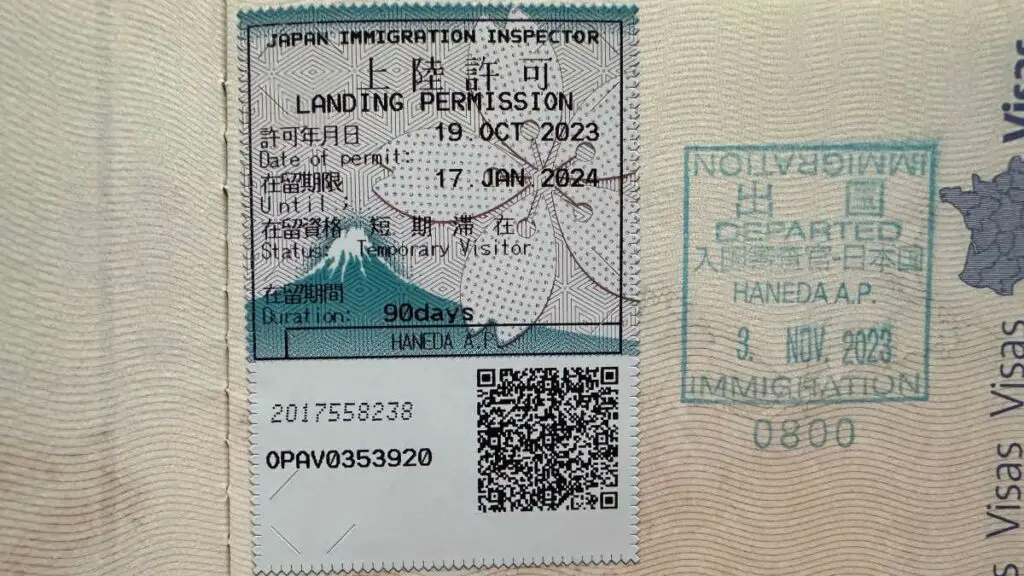 To buy and use a Japan Rail Pass, you have to keep in mind several conditions for use. Here's a list regrouping all you need to know:
The Japan Rail Pass is only valid for foreigners visiting Japan that have a "Temporary visitor" status (you need to get a "temporary visitor" stamp or sticker on your passport as soon as you enter Japan)
A Japan Rail Pass can only be used for 1 person, and you cannot share your Japan Rail Pass with others. Your passport information is registered when you purchase and exchange your order for the Japan Rail Pass, so make sure you provide the correct user information.
Your Japan Rail Pass looks like a regular ticket in Japan, so you can use it at the automatic ticket gates, or you can present it to the attendant. Sometimes the Japan Rail Pass stops working at the automatic gates, so you will have to present it to the attendant anyway, but I recommend going to a JR ticket counter and asking to reissue your Japan Rail Pass.
When you use the Japan Rail Pass, you have to carry your passport to present it if requested, but you should carry your passport at all times in Japan anyway because it is the law.
The Japan Rail Pass doesn't guarantee a seat. You can reserve seats for free with your pass at a ticket counter or the ticket machines available in the stations. It is not mandatory to reserve seats, but if there are no more seats available on non-reserved cars, you will have to stand during your ride. You cannot use the reserved cars if you don't have a reserved-seat ticket.
Reserved-seat tickets have a reservation number that matches your Japan Rail Pass. Please be careful not to mix the reserved-seat tickets when traveling with family or friends.
The Japan Rail Pass can only be reissued if it stops working and is still valid. It cannot be reissued if lost or stolen.
Where to Buy The Japan Rail Pass
The Japan Rail Pass can only be bought online after September 30, 2023. Indeed, with all the changes taking effect on October 1, 2023, it will no longer be possible to buy the pass in Japan.
You can buy online from the official Japanese website, or from an official reseller like Japan Experience or Klook.
What is The Suica Card?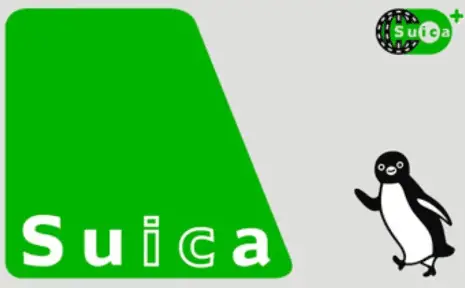 The Suica card is a prepaid IC card that allows passengers to move easily around cities without having to worry about fare tickets or losing time buying individual tickets. The Suica card is valid for trains, buses, subways, and even for shopping, vending machines, coin-lockers, or some restaurants.
This card is a must-have on any trip to Japan, and it makes transportation much easier, especially when you go for the first time. As you probably already know, Japan's public transportation is really effective, but it is also very overwhelming for tourists, and I cannot recommend a Suica Card enough to have peace of mind when using public transportation. Moving around big cities becomes easier and this card is so easy to use.
IC Cards Types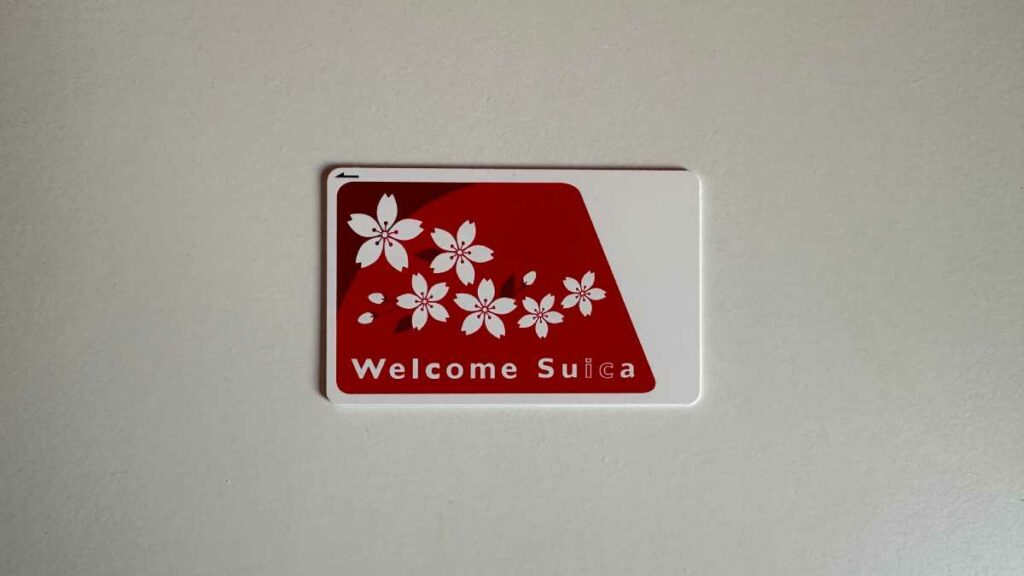 The Suica card is not the only IC prepaid card in Japan. Several cards work the same way, but Suica and Pasmo are the more common because they are used in the Tokyo area. ICOCA is also known because it is the one issued in the Kansai area (Kyoto, Osaka…).
To complicate things a little more, Suica and Pasmo cards have a special version for tourists called Welcome Suica and Pasmo Passport. These work pretty much like their regular versions but have a few differences adapted for tourists' use.
I have another article that explains the the differences between Suica and Welcome Suica that you might want to check.
For those with children, there's also a children's version of the IC cards, which allows you to pay half the adult price each time you use it for transportation.
Important: During the chip shortage (since the end of 2023), finding a Suica card might be difficult in Japan. You can either buy a Welcome Suica at the airport or buy a Suica online before going to Japan (Pasmo can be bought online too). For iPhone users, it is possible to add a Suica or Pasmo card directly into the Wallet app.
Scope of Validity
As we see above, IC cards can be used for transportation, shopping, coin-lockers, restaurants, convenience stores, etc. In general, whenever you see the "Suica" or the "IC" logos, you can use your IC card, no matter what type of IC card you have (Suica, Pasmo, etc.). I would use Suica over the other IC cards because it is the most used, and you avoid eventual compatibility issues when using it outside the Tokyo area.
Regular IC cards are valid for 10 years, but not those created for tourists like Welcome Suica or Pasmo Passport, which are only valid for 28 days. As long as the IC card is valid, and you have enough money charged to the IC card, you can use it easily in Japan.
To buy an IC card for children, which allows half-price rides, you have to show the child's passport to check the age. An IC card for children cannot be used by an adult.
Important Information to Use The Suica Card
When using an IC card, you have to keep in mind a few things. Here's a list regrouping all you need to know:
IC cards like Suica are easy to use, and you just have to touch the card to the IC reader at the ticket gate when entering and leaving the station. The fare is calculated automatically.
If there's not enough balance on the IC card when trying to leave the station, you can recharge it at the machines available or pay the difference at any fare adjustment machine before the exit gates.
To buy an IC card for children, you need to show the child's passport (except if you use a ticket vending machine at the airport)
There are Suica and Pasmo cards dedicated to tourists (called Welcome Suica and Pasmo Passport).
IC cards cannot be used for continuous travel between areas. For long-distance travel, you have to buy an individual ticket or a Japan Rail Pass.
You can check your IC card balance at the ticket machines at the station and print the 20 most recent transactions
If you can't use your card, and you have enough balance on it, just talk to the staff at the station. Usually, when the previous transaction wasn't completed successfully, the card becomes invalid and the staff can help you.
Suica cards can be charged with a maximum of 20,000 yen at ticket vending machines using money. You cannot use a credit card to charge a Suica card.
Suica cards cannot be reissued if lost or stolen.
How to Buy The Suica Card
Usually, you can buy a card from the machines available at train stations, but due to the worldwide chip shortage, it has been getting difficult to buy a Suica card in Japan since June 8, 2023. Welcome Suica cards for tourists are still available, but only at the airports.
To avoid stress, it is better to have your Suica card before going to Japan. You can buy it online from any official reseller like Japan Experience or Klook if they still have some in stock. Please notice that Japan Experience ships the card directly to your address, so you can have it before you leave, while Klook allows you to pick up the card in Japan. Japan Experience also sells Pasmo cards which can be useful if Suica cards are out of stock. And if you can find a Suica or Pasmo, consider getting Icoca.
If you still can't find a place to buy your IC card, you might want to try to put mobile Suica on a compatible smartphone. I explain how to do it in my other article.
Do I Need a JR Pass or Suica in Tokyo?
I saw this question over and over again in several forums and social media groups, so I decided to write a clear answer to help everyone. If you read this article carefully until now, you probably already know the answer.
The Japan Rail Pass is really meant for tourists who want to visit several cities in a short amount of time, and it is worth it for long-distance rides. If you're staying only in Tokyo and doing one or two day-trips to Yokohama or Mount Fuji, the Japan Rail Pass will never be worth it.
On the other hand, if you are doing several long-distance rides and using the Shinkansen a lot, some passes might save you some money. To help you find out if a Japan Rail Pass is worth it for your itinerary, you should use a Japan Rail Pass calculator.
Since the Japan Rail Pass can only be bought online after September 30, 2023, you can use an official reseller to save at least 10% compared to the Japanese website. My favorite websites for buying the Japan Rail Pass are Japan Experience (I bought my last Japan Rail Pass from them and the exchange order arrived in just a few days) and Klook (I haven't ordered from them yet, but they have some interesting discounts from time to time, so I'll be checking the offers regularly).
As you might have guessed, Suica is exactly what you need to move around Tokyo and other cities. It doesn't matter what your itinerary is, a Suica will always be needed if you want to travel hassle-free using public transportation in Japan.
For my last trip to Japan, I used a mix of JR pass and Suica in Tokyo. Please notice that I only did this because I had an active JR pass and I used some JR lines in Tokyo. Obviously, if my pass wasn't active yet, I wouldn't activate it just for a few rides in Tokyo (it would be a waste of my pass), but since it was already active, it was better to use it whenever I could instead of paying with my Suica for JR lines I could use for free with the JR pass.
If you don't have a Suica card, you will need to buy a ticket at the station every time you change lines, and the machines are pretty complicated, in my opinion. The stations are usually crowded (depending on the time of the day), you have to find the right ticket machine (and there are so many different machines), and then buy the fare ticket you need (assuming you didn't make any mistake). So, you should use the ticket machines if there's really no other option because it is complicated and time-consuming.
The Suica card is by far the easiest way to use public transportation in Tokyo. You just have to buy a card, charge it with money, and tap it each time you enter and leave public transportation. The fare is calculated automatically according to the destination, and you can check your balance when you tap your card at the exit gate.
Remember, Suica cards are becoming difficult to find in Japan because of chip shortage, so it is better to buy them online before you travel. Japan Experience sells Suica cards (or Pasmo) and sends them to your home address. You can also buy the Welcome Suica card destined for tourists, but only at the airports.
Finally, if you need a map of where you can use the Suica card in Tokyo, you can find the major railways and subways map of the metropolitan area on this page. It might seem a little confusing, but it gives you an idea of the Suica's coverage area in Tokyo.
I hope all your doubts about the Japan Rail Pass and the Suica card have disappeared, but if not, just leave a comment below and I'll try to help you.