A lot of people are concerned about what they should book in advance before their trip to Japan, and there's a good reason for that. Indeed, some attractions can't be visited without booking at least one month (sometimes maybe two months) in advance. Although you might get away at some places without booking beforehand, that's not the case for several places where a reservation is mandatory.
Visitors should book in advance flights, accommodation, a Japan Rail pass, a pocket Wi-Fi, and tickets for the main attractions like Disneyland, Disney Sea, Universal Studios, Ghibli Museum, Pokémon Cafe, or TeamLab Museums. Also consider booking in advance traditional experiences like sumo tournaments, geisha performances, samurai experiences, or tea ceremonies.
Of course, for some attractions, you might have a chance without reservation if you go on weekdays and avoid weekends or holidays, but generally, booking in advance is a time and money saver. Plus, if you pick reservations that can be canceled, you will be able to change your mind or maybe find a better deal.
As a general rule, if you can't read/speak Japanese, it is better to book online in advance the places you need or want to visit. Now let's take a closer look at the most important things to book in advance for your trip to Japan.
Flights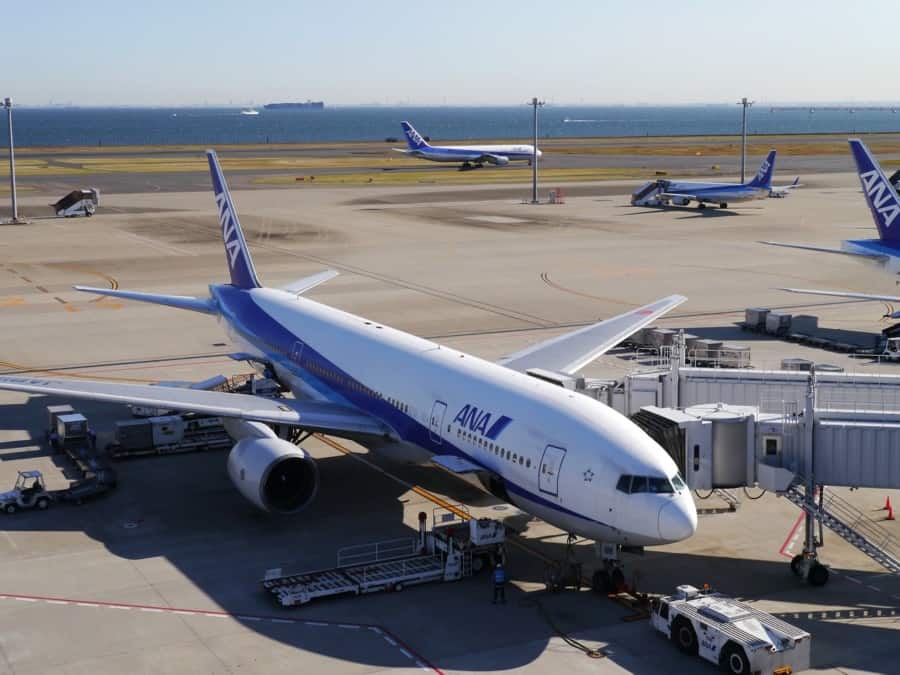 Flights are one of the first things you must book in advance to plan your trip to Japan. Booking in advance is important to secure the best deals and to ensure availability, particularly during peak travel seasons. As you will see, traveling during the Cherry Blossom season can be expensive, so it's better to buy your flight tickets in advance and avoid paying the highest price. And since most tourists travel during this season, the best flights are easily full.
If your budget allows it, I would recommend direct flights because you will be less tired, and it will be a little easier to deal with jet lag. Tourists usually visit Japan at a high pace, so it's better to avoid any other unnecessary fatigue. For more information on how to deal with jet lag, you can check my previous article "Is Jet Lag Worse When Coming Back From Japan to The USA?".
Booking flights in advance is also important to help you plan the rest of your trip accordingly. For example, if your flight lands in the middle of the afternoon, you are not going to plan a full-day visit for the first day.
To find some of the best deals for your flights, you can use a website like Kayak.
Accommodation
Accommodation is another important thing to book in advance, even if you intend to find accommodation as you go through Japan. I've seen people saying that they prefer to find accommodation when they arrive in a new city, but remember that you have at least to book the accommodation for your first night in Japan. This is important because when you land in Japan you have to fill out a paper, and you need to provide a Japanese address which will be the one from your hotel.
Even if there are several types of accommodations in Japan, you will secure the best rates and preferred locations if you book in advance. As you probably know, the best places run out of rooms pretty fast, so if there are some hotels (or maybe the traditional Ryokans) you want to try, start booking them as soon as you can.
To find some of the best deals for your accommodation, you can use a website like Kayak too.
Japan Rail Pass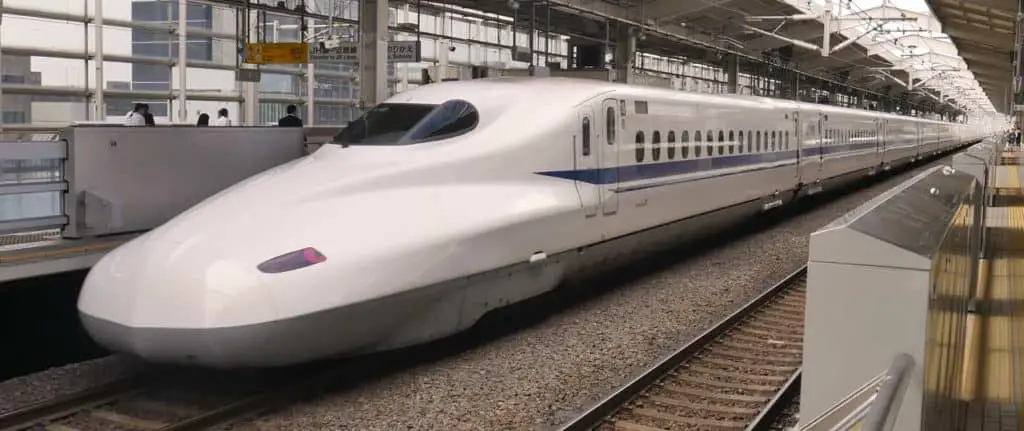 If you plan on visiting several cities in Japan, the Japan Rail Pass is something you want to book in advance, especially before October 2023 because the prices will increase an average of 70%. Since the Japan Rail Group announced this price increase, people have been rushing to buy the Japan Rail Pass before that date. Be careful, though, because many people will be buying the JR pass in September and there might be availability issues or delivery delays. Be prepared.
You can buy your Japan Rail Pass online from an official reseller like Japan Experience or Klook.
Even if you buy the Japan Rail Pass after the price increase (train tickets are also going to increase), the pass is always going to be a good option for tourists who want to explore different cities. The pass is also very convenient because you can easily hop on and off trains without having to worry about buying individual tickets each time. Also, the Japan Rail Pass allows you to reserve seats without additional charges.
For all the information needed about the Japan Rail Pass, check my previous articles:
Ghibli Museum
The Ghibli Museum fans must be careful because tickets to the museum are not sold on-site. All tickets must be bought online and require a reservation. Generally, tickets are sold out in a couple of days when you buy them online. On the Ghibli Museum website, tickets go on sale on the 10th of each month for the following month. I found out that some websites like Viator still had the possibility to provide tickets even when they were already sold out on the Ghibli Website (11 days after the tickets went on sale).
TeamLab Borderless Museum / Planets / Botanical Garden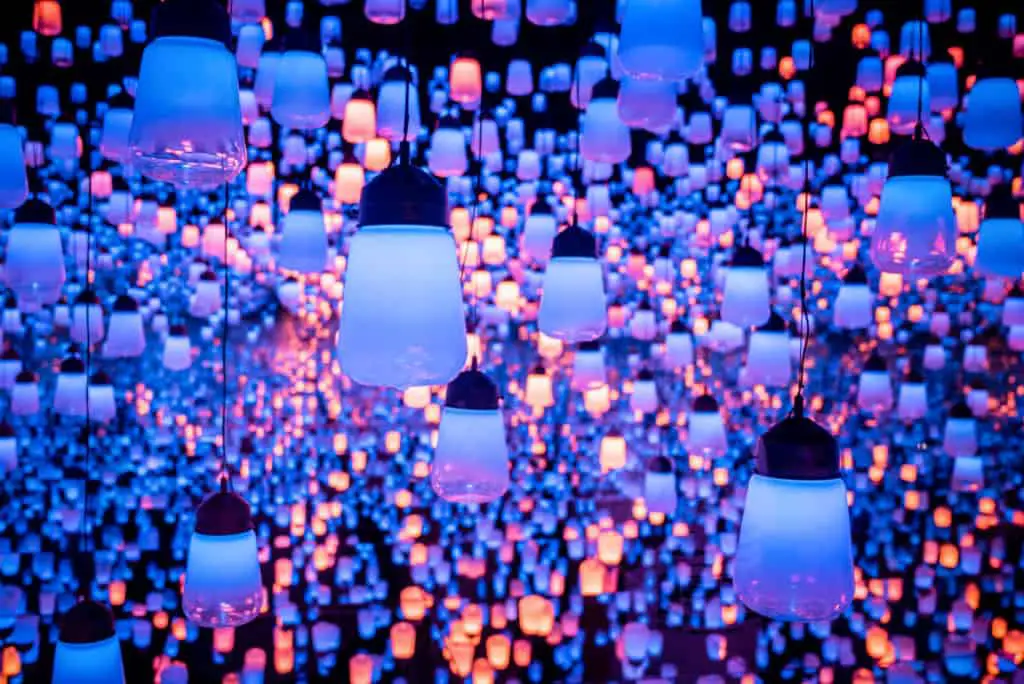 TeamLab Museums, whether it is Borderless or Planets in Tokyo or Botanical Garden in Osaka, is a must-visit while in Japan. The problem is that tickets are easily sold out for certain days or early hours because the museum has a limited capacity. If you want to make sure you visit the museum during your trip to Japan, make sure you book in advance on the official website or on Klook which usually has more availability (you can use the buttons below to book easily). Also, Klook allows booking a little earlier than the official website.
Notice that TeamLab Borderless is closed for the moment, and it will reopen at the end of 2023. And if you want to know more about the difference between TeamLab Planets and Borderless, check my previous article here.
Disneyland and Disney Sea
Disneyland and Disney Sea are some of those attractions that really need to be booked in advance. Depending on the season, these two parks can get packed, so ensure your entry by booking up to 2 months in advance on the official website.
Also, please notice that it is advisable to be at the park one hour before the opening time because even if you already have a ticket, depending on the season, there's a high probability of having a long queue of people waiting.
To help your visit go smoothly, avoid going on weekends or near holidays because these will be crowded with locals too, and generally the prices are higher during the weekend.
Universal Studios Japan
Just like Disney, Universal Studios Japan needs to be booked up to 2 months in advance and you need to apply the same advice as for Disney parks. But there's also an important thing to consider: Express passes.
Express passes should be booked in advance, especially if you are hoping to try Nintendo World or attractions like Jaws, and Jurassic World. Some of these even require timed entry tickets, so be sure to check everything you want to experience before booking.
Here's the official website with all the information you need, but notice that some users have a hard time paying on the official website. Several credit cards aren't accepted, so if you have this issue, just book using Klook which accepts worldwide payments.
Sumo Tournament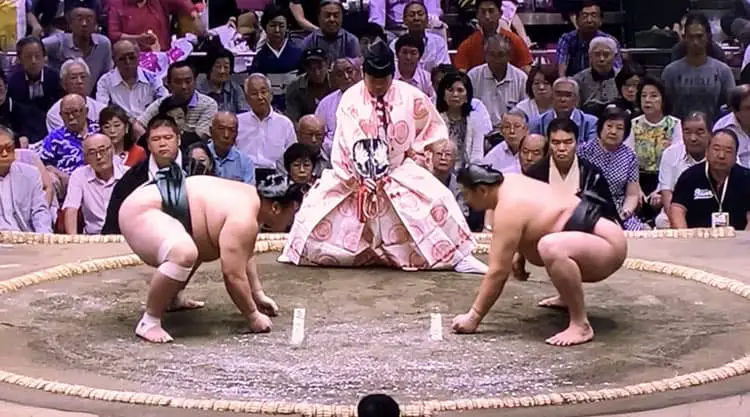 There's a high demand to watch sumo tournaments because it is one of the top traditional Japanese sports, and it's a unique experience to live in Japan. If you intend to see a popular match, be prepared to book in advance because these kinds of matches are highly awaited by tourists, but also by locals.
(See my article about the top 5 traditional sports in Japan with important information about Sumo)
Since sumo tournaments have limited capacity and the seats (particularly those closer to the ring) are sold out fast, booking your tickets is the best chance you have to enjoy this type of experience. Some people try to buy walk-in tickets, but these are usually limited or not available at all. If you want to avoid disappointment, book before you go.
Here are some of the best tours offered by Viator:
Pokémon Cafe
Pokémon Cafe is one of those places that sold out really fast, and it is nearly impossible to enter without a reservation. If you are extremely lucky, you can enter without reservation if someone canceled theirs, but this is so rare that I wouldn't risk it.
If you really want to experience the Pokémon Cafe, you can book 30 days in advance, but be fast. Also, the official website is not very user-friendly, so you have to be patient. To book Pokémon Cafe in Tokyo or Osaka, use the official website.
Traditional Experiences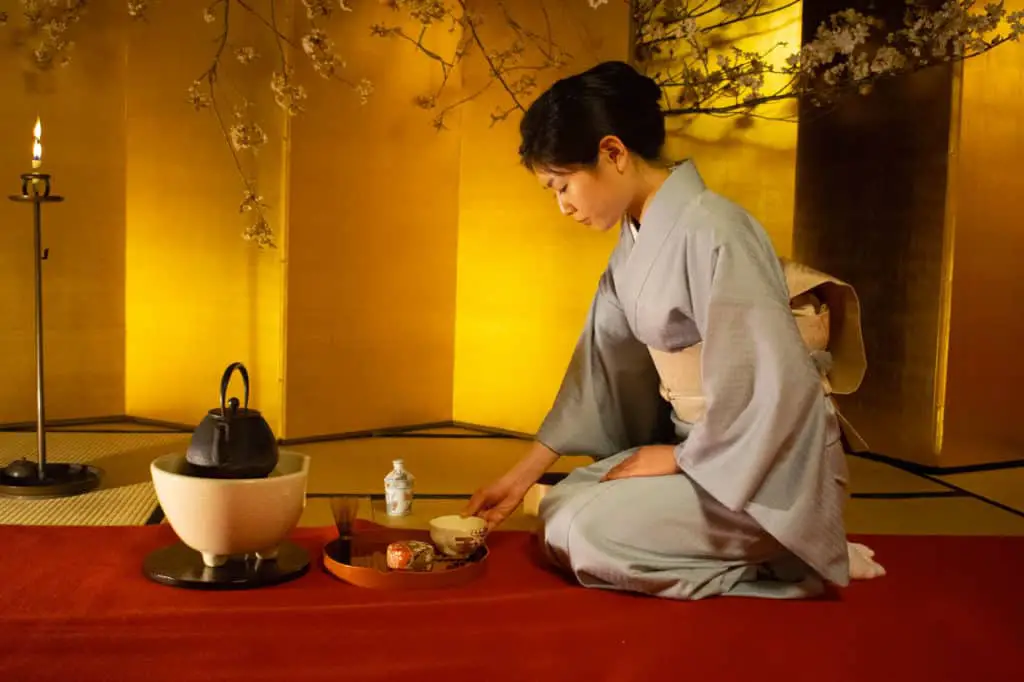 It's not possible to visit Japan without trying some traditional experiences, but these are often booked in advance. If there are some experiences on your bucket list, make sure you plan in advance and book the experience ahead of time.
Some experiences like geisha performances don't take place every day or at any time, so if this is something you definitely want to see during your trip, make sure you book it online. This way you can plan the rest of the day accordingly and ensure availability.
Websites like Viator offer different experiences for all types of budgets, and you can even book one year in advance. Here are some of the most popular experiences for you to try:
Pocket Wi-Fi
Regarding pocket Wi-Fi, you will be able to find some options once in Japan, but honestly, if you know that you will definitely need one during your travel, it is better to book in advance and just grab your pocket Wi-Fi once you get to Japan without losing time.
Believe me, you will never have enough time to visit Japan, so you will want to get ready as much as you can before you arrive.
There are several options to book your pocket Wi-Fi online, but it's better to use known websites like Viator, Klook, or even Japan Experience.
Japanhorizon.com is a participant in the Amazon Services LLC Associates Program, an affiliate advertising program designed to provide a means for sites to earn advertising fees by advertising and linking to Amazon.com. Japanhorizon.com also participates in affiliate programs with Viator, Jrailpass, Kayak, Klook, Japan Experience, and is compensated for referring traffic and business to these companies.