If you are traveling to Japan, you will probably need a Japan Rail Pass. We all love to prepare for our travel in advance but make sure you read all this information to ensure you're not buying it too soon. Indeed, there's a time window to buy the Japan Rail Pass before traveling to Japan.
The Japan Rail Pass can be bought a maximum of 90 days before the exchange date, which is the day you trade your voucher for the JR Pass when you arrive in Japan. Fortunately, some official resellers ask you for your travel dates to send you the voucher within the allowed 90 days, even if you buy it too soon.
In the next paragraphs, I will show you exactly what you need to know, so you can avoid any problems related to the purchase, the delivery times, and the validity of the Japan Rail Pass.
Japan Rail Pass Dates
Let's say you arrive in Japan on January 24, and you decide to exchange the voucher to get your pass on the same day. This means you can buy the Japan Rail Pass on October 26 (90 days before you arrive in Japan). You should not buy it before October 26, and you should even wait a few days after that date.
There are 3 important dates to consider when buying a Japan Rail Pass.
Purchase date: the day you buy your voucher
Exchange date: the day you exchange your voucher for the JR Pass in Japan (must be within 90 days after the purchase date)
Starting date: the day you will start using your JR Pass. It is defined at the JR office when you exchange your voucher. Once the starting date is defined, it can't be changed
To know your purchase date, you need to know your starting date and exchange date. The first question you need to ask yourself is "When will I start using the JR Pass?".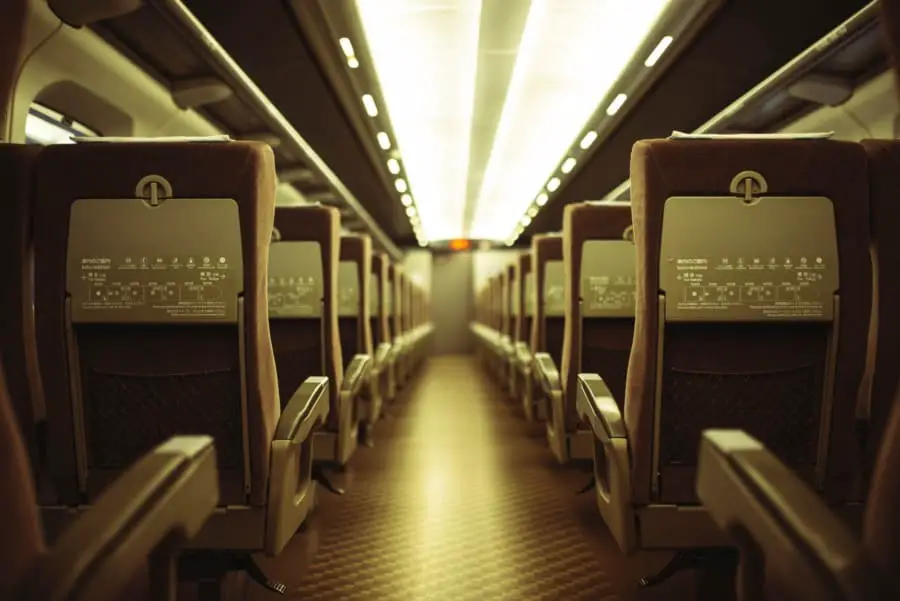 If you need to start using your JR pass right away once you get to Japan, your exchange date and starting date will be the same, and that's perfectly fine.
Now, let's say you arrive in Japan and don't need to use the famous high-speed bullet train immediately. Or you have a late arrival, and you are only going to exchange your voucher the next day. Once you exchange the voucher for your pass (again, 90 days maximum after the purchase), you have to choose your starting date. This starting date can't exceed 30 days after the exchange.
You should also take into consideration that the Japan Rail Pass is valid for consecutive days. The validity begins at the starting date you choose and goes on for 7, 14, or 21 days, depending on the type of pass you bought.
So if you're staying 15 days in Japan and you buy a 14-day pass, you won't be able to use either the first day or the last day. Again, using the example above, if you arrive in Japan on January 24, exchange the voucher the same day, and start to use it immediately, you won't be able to use it for the last day of your travel (even if you didn't use it one or two days in between because it refers to consecutive days).
Make sure you buy your Japan Rail Pass from an official reseller like Japan Experience or Klook with good delivery times. You don't want anyone sending it too soon or too late.
Purchase and Delivery of the Japan Rail Pass
If you're reading this post and your departure date is in a week or so, you're still able to buy a Japan Rail Pass online. Most websites guarantee deliveries between one and three days. But if you're not sure whether you'll get it on time, some websites allow you to receive your order directly at the hotel you're staying in Japan (just make sure you're staying at the same hotel for at least 4 days).
Buying Japan Rail Pass Online Step-by-Step
To buy your Japan Rail Pass, just type your research on Google – it will be something like "buy Japan rail pass"- and then pick one of the official websites. I suggest picking Klook because the purchase process is really simple.
Just select the type of the pass (green pass for first-class travel, or standard), the duration (7, 14, or 21 days), and the number of adults and children (children between 6 and 11 years old pay half the price; children under 6 years old don't pay, but they don't have the right to a seat; children above 11 years old pay as adults).
Once you made your choice, click the button to go to the next step. In this step, you'll have to enter your name, nationality, estimated time of arrival, and delivery information (name, complete address, and phone number). Please be sure to fill in all this information correctly, to avoid any problems. The names must be the same as on your passport and the address must be complete for the delivery.
The last step is payment. Some websites recommend insurance at this point, but it's not mandatory. You can say no and select your payment method. Please pay attention to any payment fees. Normally you have the choice between a credit card, PayPal, and bank transfer. A bank transfer is not recommended if you are in a hurry as it takes around 3 days to receive your payment and the seller will wait for it before processing your order.
There are plenty of websites where you can buy your Japan Rail Pass, but if you prefer going to an office, you have a whole list of authorized offices in the US.
Canceling or Changing Your Order
Most websites allow you to cancel or change your order. For instance, if you didn't get the time to exchange your voucher in Japan for some reason or if you cancel your travel, you can ask the seller to accept your voucher back. This can be done within a year after the purchase, but it will cost you between 10 to 20% of the price. Be aware that if you exchange your voucher in Japan, you won't be able to ask for a return (even if you didn't use it at all).
However, if you just want to change your order, like getting a Regional Pass instead of the Japan Rail Pass, or change the duration of your pass, you'll usually have no fees other than the delivery cost.
Either way, just make sure you get all the right information before making your decision and buying the pass. In addition, look for the return policy of the website you choose to avoid problems later. Most of them are great, but you never know, so take at least a quick look to see if there's something that could make you think twice before making your purchase.
This paragraph contains affiliate links that have no extra cost for you. You just pay the activity or the product price, however the seller will give me a small commission every time people buy through my links. If you found the information I gave you useful and want to support my work, please use my affiliate links below.

Thanks for your kind support!
Related Questions
Where can I exchange my Japan Rail pass? The Japan Rail Pass can be exchanged only at JR offices in Japan. Some of them can be found directly at the airports (New-Chitose, Narita, Haneda, Central Japan International, or Kansai), but there are plenty at the main train stations. You can check the official website for reference.
Why should I buy a Japan Rail Pass? The JR Pass was specially designed for tourists visiting Japan. Instead of buying multiple tickets each time, tourists can purchase a JR Pass, which gives access to JR railways, buses, and ferries, and just present it directly before the ride. Most of the time, it becomes more affordable than buying every single ticket.
Can I buy a Japan Rail Pass in Japan? Since October 2023, it is no longer possible to buy the Japan Rail Pass in Japan. Sales are only possible online from official resellers or the official Japanese website.