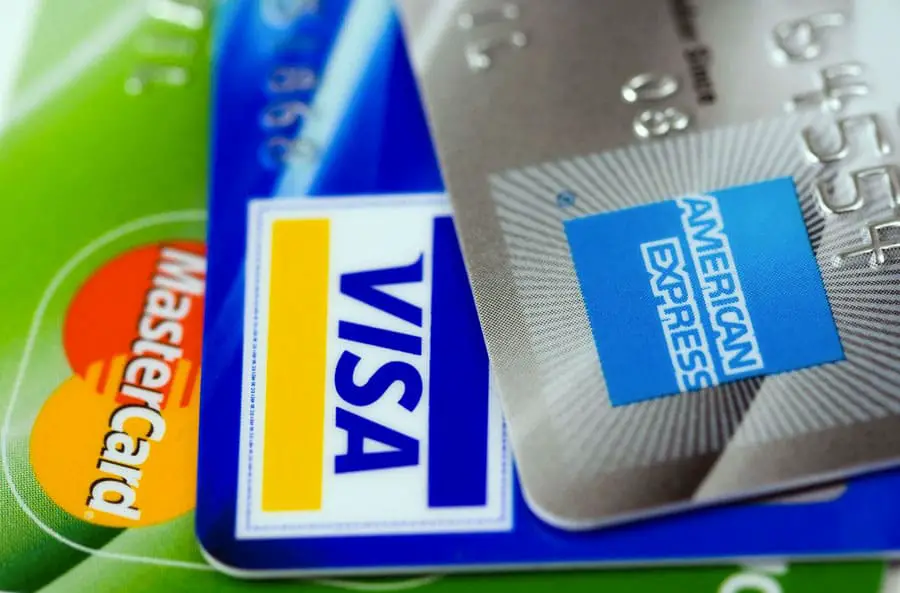 This was one of the first questions that came to my mind when I was planning my trip to Japan. Since it's not easy to budget a trip to Japan, especially when you do it for the first time, it is quite convenient to know in advance if you can use your debit card or not.
International debit cards, as well as credit cards and prepaid cards, are widely accepted in Japan, even if it is known to be a cash-based society. Debit cards can be used to withdraw money from ATMs and to pay in major cities and most tourist places.
However, this doesn't mean that every single ATM or every single shop will accept your debit card. This is why I decided to put all my knowledge in this post, so you won't have to search for all the information everywhere on the internet.
Using a Debit Card in an ATM
One of the first things you must keep in mind is that you should look for 7-Eleven or Japan Post Bank ATMs. These are the ones that accept most international cards in Japan.
Generally, if you have a card like VISA, PLUS, Mastercard, Maestro, Cirrus, American Express, JCB, Discover, Diners Club, or UnionPay, you will be able to use it in 7-Eleven or Japan Post Bank ATMs. However, it is always good to check with your card issuer before traveling to see if there are any special restrictions applied to your debit card, in particular.
My VISA debit card was used in Japan without any issue, but I checked with my bank first (just in case).
Where to Find an ATM in Japan
ATMs are found almost everywhere in major cities like Tokyo and Osaka, or near tourist places and activities. Here's a non-exhaustive list of ATM common locations in Japan:
International airports like Narita International Airport, Haneda Airport, Kansai International Airport, Naha Airport, …
Department stores like Sogo, Seibu, …
Convenience stores like FamilyMart
Japan Post Bank
Supermarkets like Ito Yokado, …
Outlet malls like Shisui Premium Outlets, Gotemba Premium Outlets, Mitsui Outlet Park, …
I found a useful tool to find 7-Eleven ATMs, so feel free to use it if you're having a hard time finding an ATM. You can also use VISA's global ATM locator if you have a VISA card.
I recommend doing your search by typing your hotel address because it is a place you will pass every day, and it makes it easy for you to withdraw money if necessary. Pick at least 3 to 5 ATM locations nearby, so if you have an issue with an ATM, you can quickly go to the next one.
The only time I tried to use an ATM, and it didn't work was in Miyajima Island, but there were other ATMs on the island, so I just had to walk a little further. By the way, if you're planning to visit this island, feel free to read my article about Miyajima for some useful information.
Things to consider when using cards
Some cards might not work in Japan, even if they belong to the list of generally accepted cards. You should check with the card issuer before departure and also with the shop/restaurant in Japan before using it.
There are payment fees that vary according to the bank that issues the card. Because these fees can be an unpleasant surprise, please check with the bank before departure.
Japan Bank Post ATM might apply an ATM usage fee (around 220 yen) per withdrawal.
There is a withdrawal limit for cards issued overseas. Generally, you are limited to 100,000 yen in 7-Eleven ATMs, 50,000 yen in Japan Post Bank ATMs, and 30,000 yen for magnetic stripe cards.
Most of the time, you have a daily ATM withdrawal limit. Please check with your bank what your current limit is and do a quick conversion to yen to know what to expect once in Japan.
Cash withdrawal might not be available between 23.45 and 00.15. Depending on the type of card (VISA, Mastercard, American Express, etc.) and the ATM you decide to use (Japan Post Bank, 7-Eleven), there are a few minutes when you can't withdraw money. Just avoid an urgent withdrawal between 23.45 and 00.15, so you won't panic about anything.
Banks usually have fraud protection enabled. Please alert your card issuer before traveling, so they won't cancel your card because of suspicious activity in Japan. If you don't let your bank know that you're traveling to a foreign country, this is an issue that can happen, and you wouldn't like to finish your travel without your card. I declared my trip one month in advance and I didn't have any issue with my card during the trip.
You may also like:


Can I Take Paracetamol And Other OTC Medicines to Japan?
Can I use my iPhone in Japan Without Problems?
Is Welcome Suica Worth it?
How to Use an ATM in Japan?
Using an ATM in Japan is not that different from an ATM in your country. The only fact to consider is the currency used to calculate the billing amount (your country's currency or yen). This step applies only to Mastercard or VISA cards when using 7-Eleven ATMs.
Here's how to use ATMs in Japan:
Insert your card.
Select the language (ATMs will have at least English in the selection).
Select the withdrawal option (you usually won't have the balance inquiry option).
Choose the account you want to withdraw from (credit, checking, saving…).
Enter your PIN and press enter;
Select the amount to withdraw in yen.
Select the currency used to calculate the billing amount (for Mastercard and VISA cards, you might have the option to calculate the billing amount in your currency or yen).
Take the cash and don't forget your card and receipt.
Important: Even if Japan is a safe country, use common sense when using ATMs, especially in nightlife areas. Also, use block RFID wallets that can be bought easily on Amazon, to avoid scams.
Where can't I use debit cards?
Even if debit cards are accepted in major cities and tourist places, there are a few places where you can't use your debit card. I highly recommend keeping these places in mind when preparing for your trip to Japan, so you can anticipate an alternative to debit cards.
Shinto shrines, Buddhist temples, and castles
The entrance fees for Shinto shrines, Buddhist temples, and castles must be paid using cash, so if you plan on visiting these types of places in Japan, prepare enough cash for each.
Normal ticket machines
Regular ticket machines at JR train stations are usually cash only. They are used for buying tickets or recharging IC cards, but the payment is cash-only.
Vending machines
Vending machines are one of the craziest things in Japan. You will see them everywhere, and they sell almost everything, but you have to pay with cash (sometimes payment with an IC card is also possible).
Recharging IC cards
IC cards are very useful in Japan, but to recharge them, you have to use cash.
Small local hotels, restaurants, and shops
Small local businesses like restaurants, shops, or hotels don't accept debit cards. This is slowly changing, but if you travel to rural areas, be careful and plan accordingly.
Alternatives to Debit Cards
While debit cards are widely accepted in Japan, we saw that there are some places where you may not be able to use them. In that case, you should prepare some alternatives in advance for your trip.
Cash
It's always a good idea to carry some yen with you when traveling in Japan because there are some things you can pay for using cash only. Also, if you have an issue with your debit card while in Japan, it's better to have a second means of payment. Since cash is accepted everywhere in Japan, this is the best choice.
For my trip, I often used cash and kept my debit card for big store purchases or restaurants.
IC cards
IC cards are prepaid cards that you can use for transportation, but also for purchases at stores, vending machines, and even some restaurants. These electronic payment cards can be purchased and recharged at train stations, however, it is possible to buy them online in advance at Rakuten Travel Experiences or Klook.
Conclusion
Most of the time, you can use your debit card, or even your credit card, in Japan, but you will have to pay attention to a few things. The most important thing is to check that your card is one of the following cards accepted in Japan: VISA, PLUS, Mastercard, Maestro, Cirrus, American Express, JCB, Discover, Diners Club, or UnionPay.
Then, you will have to check with your card issuer that there's no option blocking international payments (especially in Japan). At the same time, inform your card issuer of your traveling dates, so they don't block the card thinking that your payments in Japan are suspicious activities. It is also good to check your current withdrawal and payment limits and plan your expenses accordingly.
Don't forget that even if cards are widely accepted in Japan, particularly in major cities and tourist places, there are still a few places where you can't use them like small local restaurants/shops, train ticket machines, vending machines, or Shinto shrines, Buddhist temples, and castles.
With all that being said, it is always a good idea to travel with more than one payment method. A mix of debit cards and cash is a good option. And if you add the well-known IC card used in Japan (Suica card), you are sure to always have an accepted means of payment.
I actually used all three options for my trip (debit card, cash, and Suica card) and I never had a payment issue anywhere in Japan.
I hope all this information helped you, but if you still have questions, feel free to ask in the comment section below.