Every year millions of people travel to Japan during Spring and specially during April and May. These are the perfect months to visit Japan, but there's a small week between April and May that can change significantly your experience: the famous Golden Week. And every year people ask questions about it because they already booked their flights, and they will be in Japan during Golden Week. If you're in this case of figure, this post is for you.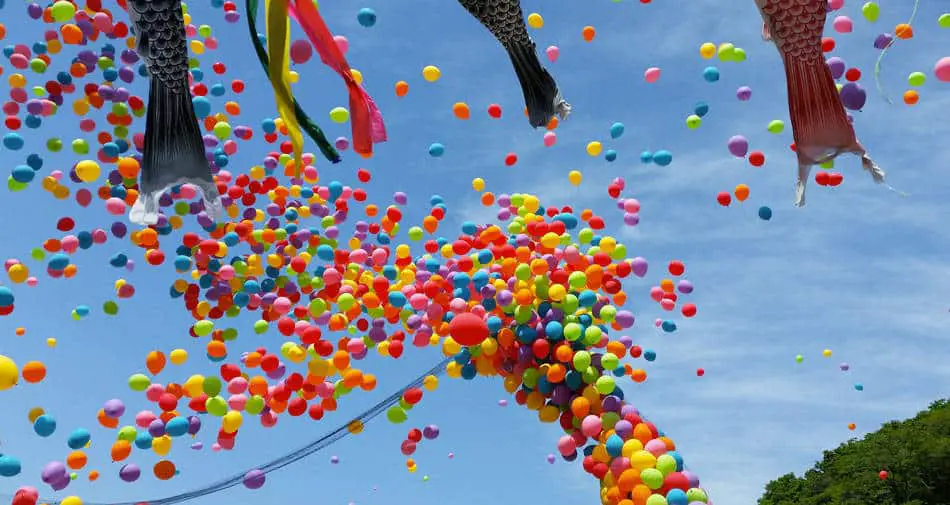 Is the Golden Week a good time to visit Japan? The Golden Week is a good time to visit Japan because of the good weather and to view the famous cherry blossoms bloom, but it is also the time when most Japanese take some days off making it a peak season for travel in Japan. Planning ahead and smart travel will be necessary to deal with the crowds.
If you want to better understand the Golden Week in Japan, just keep reading because I'll explain to you what is the Golden Week and what you can do to survive in Japan during this busy week.
What is the Golden Week in Japan exactly?
To understand why the Golden Week in Japan is such a big deal, we first need to know what is this Golden Week exactly. The Golden Week is a series of national holidays concentrated between the end of April and the beginning of May when Japanese take a few days off to enjoy some vacation during a week. It usually starts on April 29 and ends on May 5 or later depending on the day of the week.
There are 4 national holidays in this famous Golden Week:
The first national holiday is on April 29 and it's known as the Showa Day (昭和の日, Shōwa no Hi). At first, April 29 celebrated the Emperor Showa's birthday until he passed away in 1989. It was then used to celebrate the Greenery Day for a few years until the Greenery Day was moved to May 4 in 2007. Since then, it has been known as the Showa Day and it is used as a day to think back on the Showa period and to reflect on the future of Japan.
On May 3, the Japanese celebrate the Constitution Memorial Day (憲法記念日, Kenpō Kinenbi). The enactment of the Constitution of Japan took place on May 3, 1947, and this national holiday is used to dwell on the past events.
On May 4, Japan celebrates the Greenery Day (みどりの日, Midori no Hi). Since this day is between 2 national holidays, it will always be considered a holiday even if the Japanese didn't celebrate anything in particular (there's actually a law that says that the day between 2 national holidays is also a holiday). May 4 has been celebrated as the Citizen's Holiday between 1985 and 2006, but in 2007 it changed to the Greenery Day as we know it today.
And the last national holiday of the Golden Week is the Children's Day (子供の日, Kodomo no Hi) on May 5. The Children's Day was declared a national holiday in 1948 and since then it is celebrated using the traditional koinobori (carp-shaped windsocks). This celebration marks the end of the famous Golden Week in Japan.
Often, the Golden Week can be extended until May 6 if one of the previous national holidays takes place in a Sunday. For instance, in 2020, May 3 was a Sunday so an extra national holiday took place on May 6.
Why is the Golden Week such a big deal in Japan?
Along with the New Year's week in January and the Obon Festival in August, the Golden Week is the only time when the Japanese can enjoy a week off (or almost a week) due to a national holiday.
As you probably know, the Japanese are a people that is very devoted to their work and vacations is not something they get just like that. This is one of the main reasons why this week of national holidays is very appreciated (and specially during Spring).
You may also like:

10 Steps To Plan A Trip To Japan From Scratch
Learn How To Start Packing For Japan With This Easy Guide
[Easy Guide] How To Explore Japan Without Speaking Japanese
Japan Weather Month by Month: Best Time to Visit
The good side of traveling during Golden Week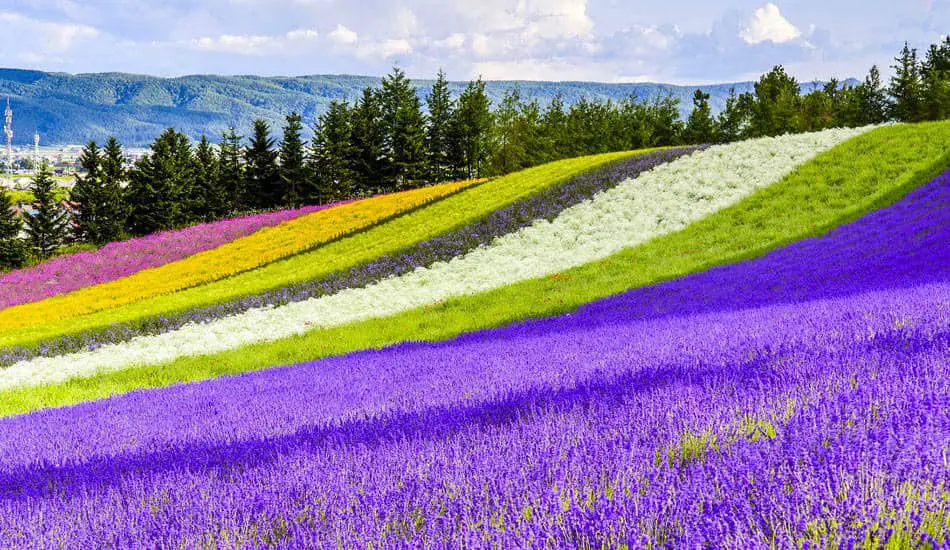 One of the best things of traveling during the Golden Week is that you will have a mix of mild temperatures and the best landscapes. If you have done some research about the best time to visit Japan, you know that April and May are probably the best months.
With pleasant temperatures in Tokyo, between 52 °F in the morning and 71 °F in the afternoon (11 °C and 22 °C), and lots of sunny days, the Golden Week is the perfect time to admire Japan's nature and enjoy all sorts of outdoor activities.
Even if there are other great months to visit Japan (you can read my previous article on Japan's weather for more information), there's no doubt that April and May are the most desired months.
Another reason for traveling during Golden Week is the cherry blossom viewing. This event, widely celebrated throughout Japan, is one of the most beautiful things you'll ever see in your life so don't miss this opportunity.
Between the end of April and the beginning of May, cherry blossoms will be at their best in the North of Japan (specially around Aomori, Iwate, Akita and Hokkaido). You will still be able to see some cherry blossoms around Tokyo, but it won't be the same thing because the best time to see the cherry blossoms in Tokyo is between the end of March and the beginning of April.
Also, there will be festivals everywhere. From Children's Day celebrations to all kind of flower viewing events.
Check the Mt. Fuji, Oshino Hakkai and Lake Kawaguchi Day Tour with Matcha Experience from Tokyo on Klook >>
The downside of traveling during Golden Week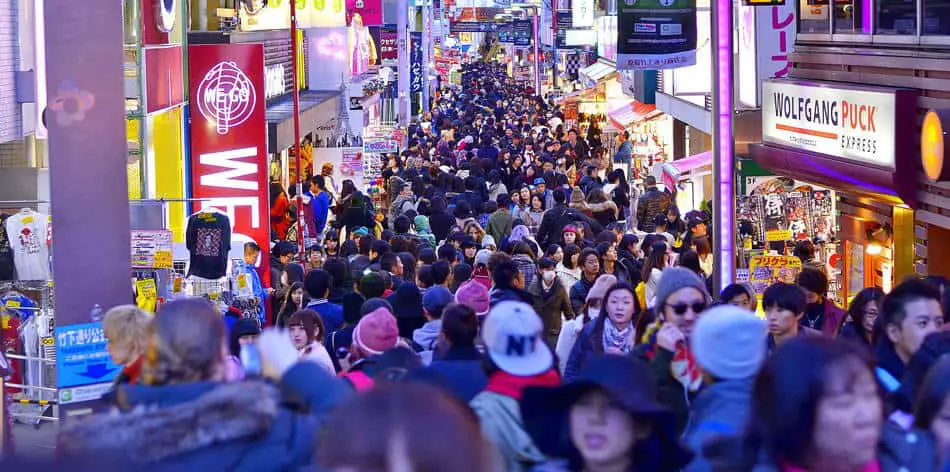 As we saw before, the Golden Week is a very prized time for traveling and therefore it has the usual inconvenient of a peak season.
The biggest inconvenient will be the crowds. OK, Japan is already known as a crowded country because of some cities like Tokyo that has more than 13 million inhabitants, but during Golden Week the crowds are just huge.
Even if the transportation in Japan is fluid in general, expect to take some extra time to move from one place to another. Even the shinkansen (Japan's bullet train) will often be full and you should reserve your seat in advance.
Hotels are no exception to crowds and it will be hard to find a hotel available during the Golden Week dates. To help you find a hotel more easily, you can use the search box below which will enhance the probability of finding a good hotel during Golden Week.
If you plan on visiting famous sightseeing spots, make sure you're ready to face crowds like you've never seen before. Japan being one of the preferred touristic destinations at the moment, sightseeing spots are usually crowded, but during Golden Week it is even worse. Not only you will find other tourists like you, but also thousands of locals that took some vacations during Golden Week.
Of course, since everyone (tourists and locals) is traveling at the same time, this is considered a peak season, and therefore an expensive season. Be prepared for higher prices in accommodation, transportation, restaurants and so on.
Tips for traveling during Golden Week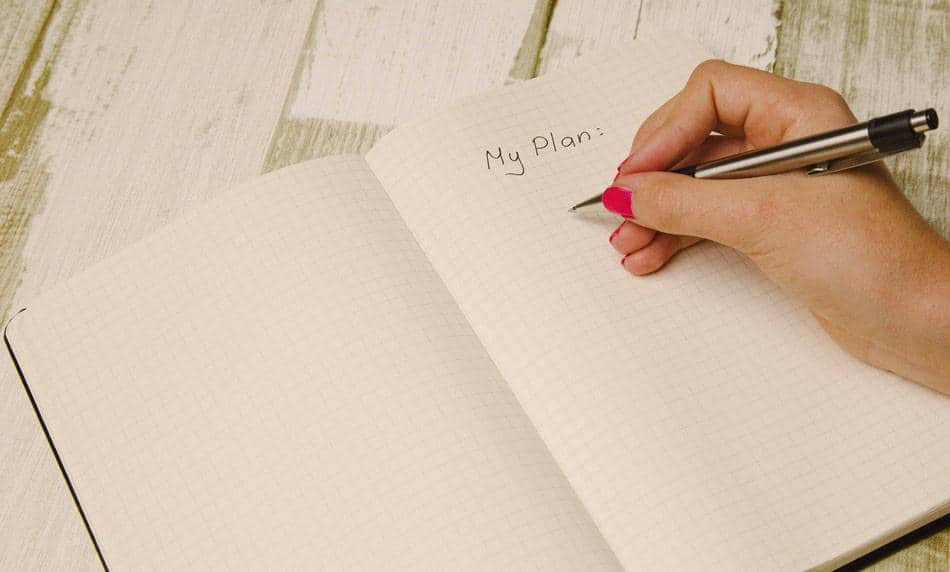 As we saw before, the Golden Week is cool, but you will be facing essentially 2 types of problems: crowds and higher prices. If you can't pick another time to visit Japan or if you really want to see how it is during Golden Week, here are some tips to make your life easier during one of the busiest times in Japan.
Book months in advance
Planning ahead is the only way to survive the Golden Week. Book everything you can in advance because the prices will get pretty high. Also, several accommodation options will have no vacancies during this week so do book months in advance if you know exactly where you will be in Japan at that time.
Buy tickets in advance
Just like booking, buy all the tickets in advance whenever possible and online (if available). Avoid at all cost letting this for the last moment because you risk facing a sold-out situation. Also, regarding the shinkansen (Japan's bullet train), make your seat reservations every single time or you will most likely be standing during your ride.
Visit early in the morning
This tip is recommended at all time, but during Golden Week it is almost mandatory. I know that most of you aren't early birds but you really need to get to the places you want to visit early. And by early, I mean be there just before it opens.
Go the opposite direction people are taking
As a general rule, during the first days you can visit the cities as lots of Japanese leave the cities to visit the families, but there are some exceptions. Cities like Tokyo, Kyoto and Osaka, for instance, will always have crowds. These are extremely popular places in Japan so you won't be able to avoid the crowds there, but you can reduce their impact on your visit by following all these tips and by visiting less-known neighborhoods.
Make sure you have enough cash with you
Japan is a cash-based society so you will need cash a lot (you can read my previous article on the Japanese payment methods for more detailed information). As most Japanese take some days off during Golden Week, many businesses will be closed (like banks for example) so plan accordingly. Withdrawal cash during Golden Week can be a challenge so it is better to be prepared in advance.
Avoid big attractions that everyone knows about
The Golden Week is a big thing for Japanese families so forget about Tokyo Disneyland or Disneysea. This is exactly the kind of place kids will want to go and it will be packed with crowds.
Visit the deep countryside where there aren't lots of tourists
The secret to survive the Golden Week is to visit those places no one knows about like the deep countryside. If you're not aiming to see the famous places in Japan and instead you prefer to uncover all the hidden gems, you will do fine during Golden Week.
Golden Week Dates for 2020, 2021 and 2022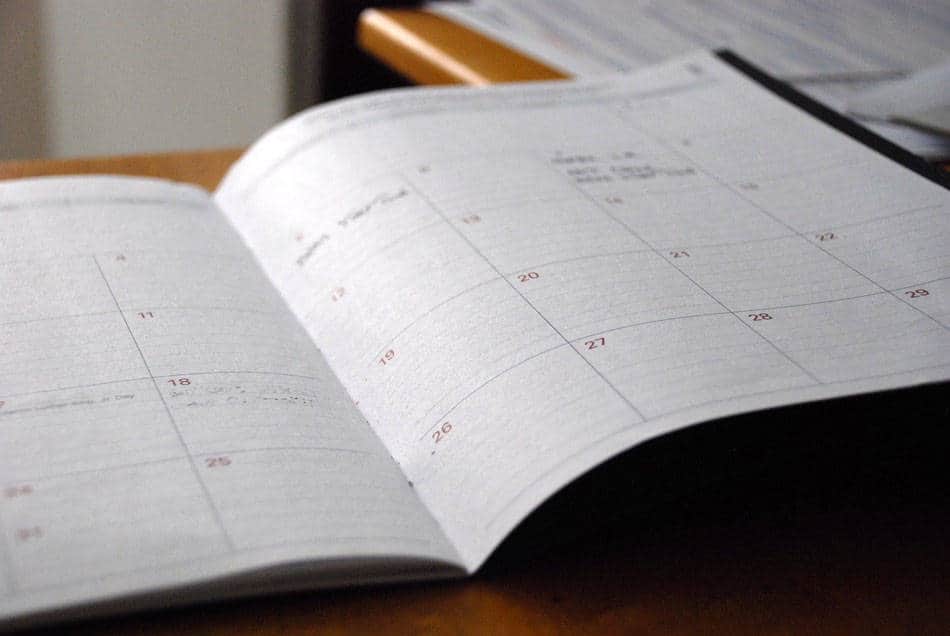 The Golden Week starts on April 29 and ends on May 5, but sometimes it can be extended if a national holiday falls on a Sunday. Also, sometimes there might be a one-time holiday added to celebrate special events like on May 1, 2019, for the ascension of the new Emperor.
Here's what you can expect for the next years:
Golden Week 2020: since May 3 falls on a Sunday, the next available day that is not already a holiday will be transformed in a compensation holiday, so May 6 will be also a holiday.
Golden Week 2021: for the moment, there are no special days for Golden Week in 2021.
Golden Week 2022: just like 2021, there are no special days for the moment.
These dates can change at any time because the government of Japan can add a special day if needed, so make sure you check the latest information on the official website before traveling.
---