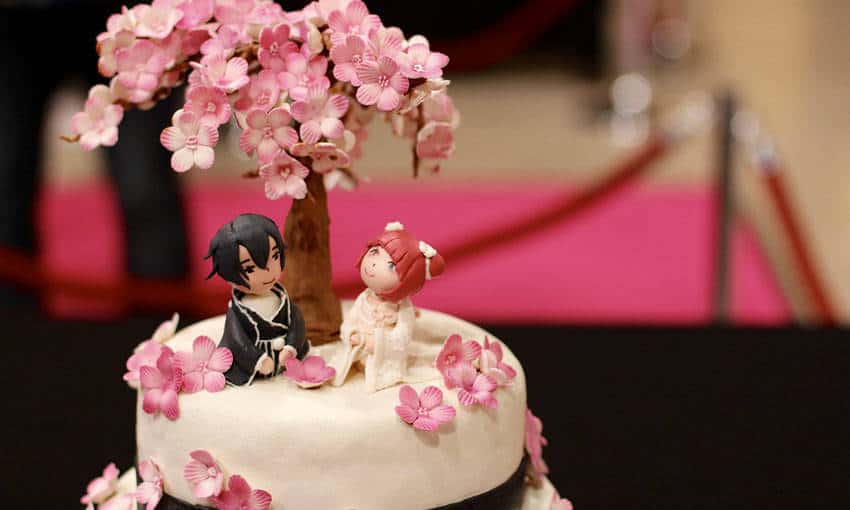 If you're thinking about going on a honeymoon trip to Japan, the last thing you want is to ruin this special moment when the time comes. Still, some couples make these mistakes over and over again, destroying what could have been one of the best moments of their lives. Knowing all the time, effort, and expectations that you will probably put into your honeymoon, I guess that you will want to avoid some common mistakes that most people make.
There are 3 types of mistakes that can be made while preparing a honeymoon trip in Japan. The first is not to know when to visit, which can result in a wet or windy honeymoon. The second one is not to know the most romantic places to visit, and the third one is not to know the best things to do in Japan.
So, to help you try to get the best out of your honeymoon, I crossed all the information I could find on the internet on the subject and created this post just for you.
Let's dive into these 3 common mistakes, and at the end I'll also give you some useful tips.
Not Knowing When To Visit
This is definitely one of the biggest mistakes you can make when you plan your honeymoon in Japan. As you probably know, Japan is a country with four distinct seasons so, according to the type of honeymoon you pick, the time for traveling shouldn't be the same. Let me explain you a little better with a small example.
If you aim for a cold honeymoon in the white colors of snow, then the further north island of Hokkaido in Japan, during the winter months, is the place you need.
But, if like most people, you prefer a warmer honeymoon with the least rain possible while visiting the capital of Japan (Tokyo and also the surrounding cities) and discovering amazing zen gardens, then you must avoid the summer months.
So this leaves us with 2 seasons that happen to be the best for a honeymoon in Japan: Spring and Autumn.
Spring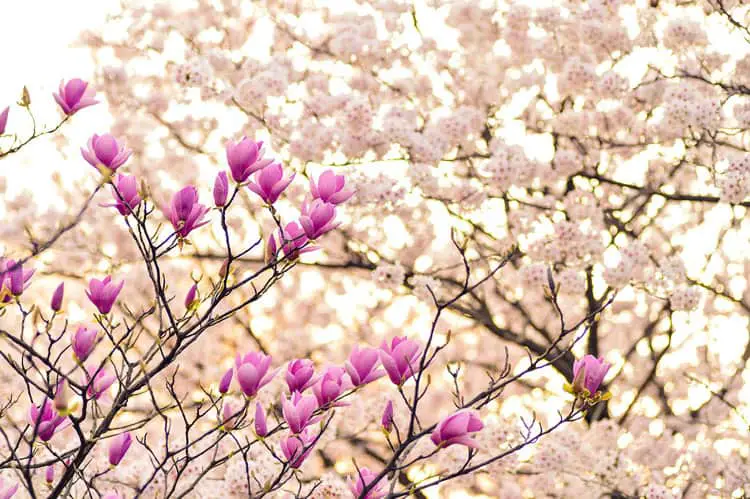 Spring is THE season to visit Japan, especially if you wish to fill your honeymoon album with lots of scenic pictures in pink colors. This is the season when all becomes incredibly beautiful in Japan and you'll feel like walking in a magical place.
Every picture you'll take will be at least a thousand times better during spring. You can take a picture of no matter what next to a cherry blossom and it will look astonishing, so I let you imagine the result of a picture of you and the love of your life.
During spring, there are cherry blossom trees everywhere and every city has a lot of hanami events, which are simply cherry blossom viewing events. These can be easily spotted everywhere and will provide you with the most beautiful landscapes you'll ever see.
Spring has also the advantage of having mild temperatures between the cold winter and the extremely hot and humid summer. Let's be realistic for one second. Even if you could visit Japan at any time, it is way better to walk around without getting wet every day and without boiling under the sun while trying to hide under every tree you find.
Temperatures during spring can vary a little according to the month of your visit, and especially according to the region you're visiting. In general, if you're staying in the central region of Japan around Tokyo, you'll have temperatures between 48 °F (ca. 9 °C) and 59 °F (ca. 15 °C) in March, 52 °F (ca. 11 °C) and 64 °F (ca. 18 °C) in April and 57 °F (ca. 14 °C) and 71 °F (ca. 22 °C) in May.
Finally, spring is also great for its sunshine since the days get longer. More hours of sunshine is more time to enjoy the astonishing views.
Regarding the disadvantages of traveling during spring, I can tell you that the prices are higher, so plan accordingly and buy your tickets in advance as soon as you can. Not only, your flight tickets will be more expensive, but some parks have different ticket prices during the hanami season.
Another big disadvantage is that everyone knows that spring is one of the best moments to visit Japan, therefore all the tourist spots will be crowded. A cool way to avoid this inconvenience is to get to the places you absolutely want to see early in the morning because if you get there when they just opened, you won't have this tourist problem.
To sum up, here's a list of the pros and cons we just saw.
Pros of traveling to Japan during spring:
Pink colors of cherry blossoms everywhere
Possibility of attending hanami events (cherry blossom viewing)
Mild temperatures in March, April and May
Sunshine
Cons of traveling during spring:
The flight ticket price is generally higher
Some parks have different ticket prices during peak season
Tourist spots are crowded
Autumn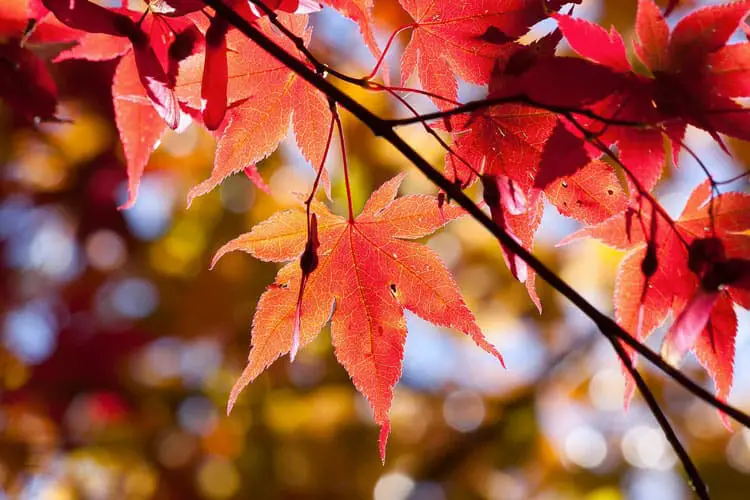 As a general rule, autumn in Japan goes from September to November. This is another peak season to visit the country because just like during spring, the country is now covered again in beautiful colors. Only this time it will be in shades of yellow, orange, and red.
During autumn, Japan becomes once again a magical place with breathtaking landscapes, and you can take your best pictures in parks, temples, and mountainous regions. Can you imagine you and your loved one walking under the red-colored leaves? It can't get any more romantic than that.
Regarding the weather, autumn also has mild temperatures which make your visit much more comfortable. Usually, around Tokyo you'll have temperatures between 68 °F (ca. 20 °C) and 79 °F (ca. 26 °C) in September, 61 °F (ca. 16 °C) and 70 °F (ca. 21 °C) in October, and 50 °F (ca. 10 °C) and 61 °F (ca. 16 °C) in November.
Even if the temperatures are quite comfortable in September, you should definitely avoid this month for your honeymoon as it is the rainy season in Tokyo, but also the typhoon season in Japan. Wait until October to see the sun return, even if there's still a big chance of rain in Tokyo.
But don't forget that tourists also know that October/November are great months to visit Japan, so they will be everywhere just like during spring. The same tip I gave you for visiting tourist spots during spring is also valid during autumn: go visit early in the morning to avoid the crowds and enjoy the beauty.
Here's a sum up of the pros and cons we just saw.
Pros of traveling to Japan during autumn:
Yellow, orange, and red-colored leaves everywhere
Mild temperatures
Sunshine in October and November
Cons of traveling during autumn:
Rainy season in Tokyo in September
Typhoon season in September
Tourist spots crowded once again
Not Knowing What Places To Visit
We all know that Japan is a beautiful place with lots of incredible things to do and visit, but this doesn't mean that you can go there in freestyle mode without having a plan prepared in advance.
Most information I saw for honeymoons in Japan on other blog posts was more like a general idea, but I don't think it is enough, so in this part, I will give you the general idea plus a few detailed information. I picked some beautiful and romantic places not that far from Tokyo, so you can optimize your travel time and enjoy your honeymoon. This is just a small list because there are so many beautiful places that it is incredibly hard to choose just a few.
Tokyo
As you probably know, Tokyo is the modern capital of Japan. In this huge city, you'll find a mix of tradition and modern culture, so you'll probably find whatever experience you're looking for in Japan.
Visit Harajuku and Shibuya, which are the fashion capitals of Tokyo, for a youth culture experience, or Akihabara for the geek culture, animes, and all kinds of gadgets. For a traditional experience, visit one of the several temples in Tokyo, like the famous Senso-ji Temple, or change to a completely different view in Roppongi, Tokyo's nightlife capital.
I bet you already know a lot about Tokyo, so I won't bother you with unnecessary details. Instead, I'll put you here a small video which sums up very well a Tokyo travel guide.
And if you plan on taking a Tokyo tour, there are several types available at Klook.com.
Kyoto
Kyoto was the former capital of Japan, and it's well-known for its tradition. If you want to have a taste of old Japan, you can't miss Kyoto.
In Kyoto, you can experience practically all the unmissable activities you should do in Japan like visiting temples, shrines, and imperial castles, walking through breathtaking forests, taking baths in relaxing onsen, tasting great traditional cuisine, or simply enjoying the mind-blowing colors of nature during spring or autumn.
Don't forget to visit the famous area of Gion for the best traditional experiences, but if you want to move away a little from the crowds, the Ohara area is often considered Kyoto's quiet retreat.
Here's a cool video that sums up Kyoto's travel guide, so you can have a better idea of this amazing traditional city.
And again, if you plan on taking a Kyoto tour, there are several types available at Klook.com.
Fuji Five Lakes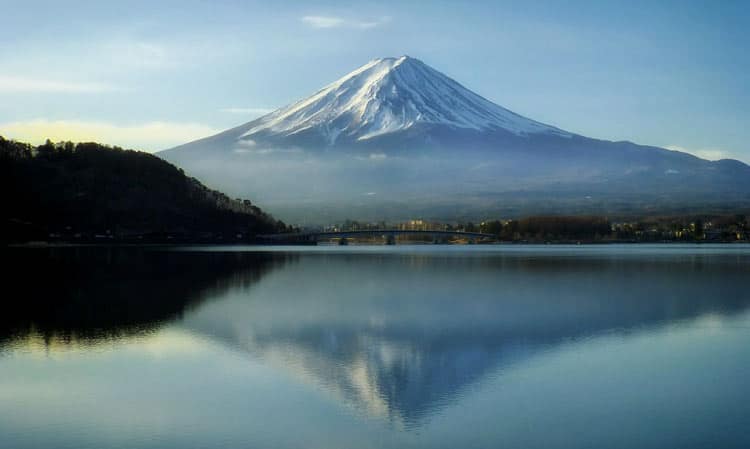 Around Mount Fuji, there are five famous lakes from where you can take outstanding pictures of Mount Fuji and its surroundings. The five Fuji lakes are:
Kawaguchi: This is the most well-known lake around Mount Fuji, and therefore the most developed. The views here are amazing, almost everywhere on the lake. It's definitely the lake you should visit, especially if you plan on visiting the famous Chureito Pagoda.
Yamanaka: This lake is the largest and the second most developed around Mount Fuji. It offers great views of Mount Fuji.
Saiko: This lake is about a half-mile (1 km) away from Lake Kawaguchi, but it's lesser known because it doesn't provide a wide view of Mount Fuji (the view is partially blocked by mountains). Still, it's totally worth it to go there and see amazing caves like the Narusawa Ice Cave or the Fugaku Wind Cave.
Shoji: This is the smallest lake around Mount Fuji. If you're willing to see the upside-down Fuji, which is the reflected image of Mount Fuji on the lake, this is the place to be.
Motosu: This is the deepest lake around Mount Fuji, but it's also the one with the clearest waters. There's even a glass-bottom boat called Moguran which makes rides that provide you underwater views of the lake.
If you only have time to visit one lake, you better go for Lake Kawaguchi as it is the one which has the most things to see and is also the one with the easiest access by public transportation. You can even pick a Mount Fuji Classic Tour from Klook.com.
Hakone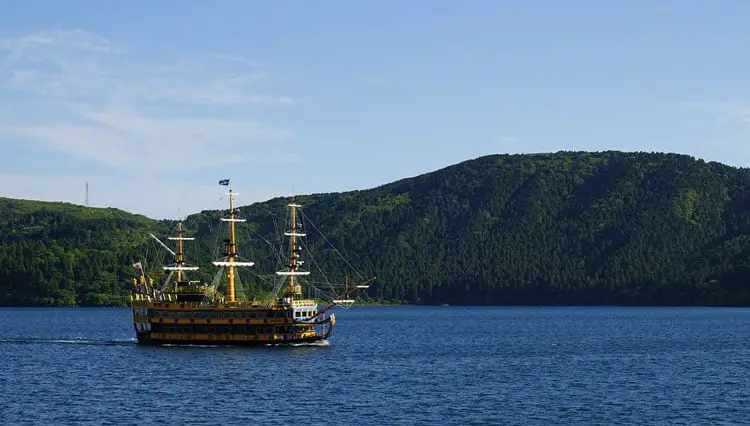 For amazing romantic views, you have to go to Hakone. This town is incredibly beautiful and has lots of things to see and do.
Things in Hakone you don't want to miss:
The 17 hot springs with 20 different types of water
The boat tours around the lake (especially on the pirate ship-shaped boat)
The Hakone Kowakien Yunessun hot spring theme park
The volcanic valley of Owakidani
There's also a pretty good day trip tour from Klook.com that includes Hakone and Mount Fuji if you want to visit both and save some money (instead of buying 2 different tours).
Karuizawa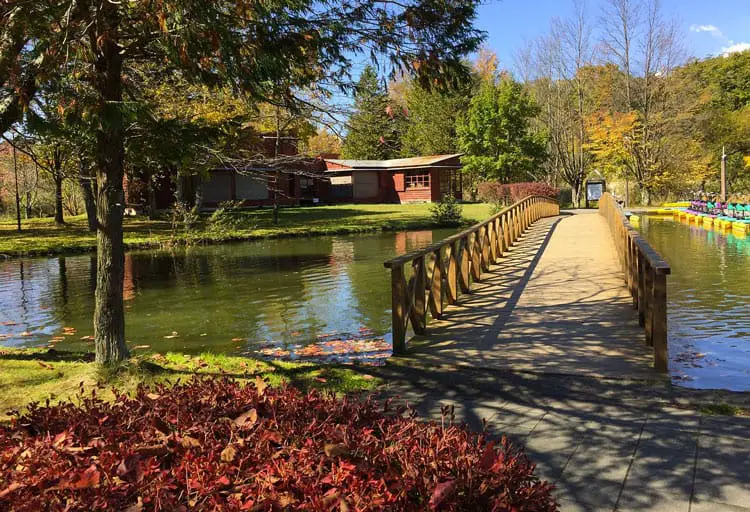 Karuizawa is a sort of mountain getaway to escape the cities. It is located at the base of Mount Asama, the most active volcano in Honshu Island. (If you're interested in volcanoes, I already made a list of 21 active volcanoes in Japan that people actually visit).
Around Karuizawa you'll find peaceful and astonishing places like the 70-meter-wide cascade of Shiraito Falls, the Onioshidashi Park, or the Komoro Castle Park.
Nara
Nara is a good day trip from Kyoto. This city is also well known, and it has several tourist attractions that can be perfect for your honeymoon. Some of the best I can think of right now are the Nara Park with its roaming deer, the Todai-ji Temple, and the Kasuga Taisha Shrine.
Osaka
If you're looking for neon light and excitement for your honeymoon, Osaka is the place you need. This vibrant city is a good choice for a day trip from Kyoto. Make sure you don't miss Osaka Castle Park and its castle, which are truly astonishing during the cherry blossom season. There are some Osaka day tours available at Klook if you don't want to waste time searching.
Not Knowing The Best Things To Do
Stay in a Traditional Ryokan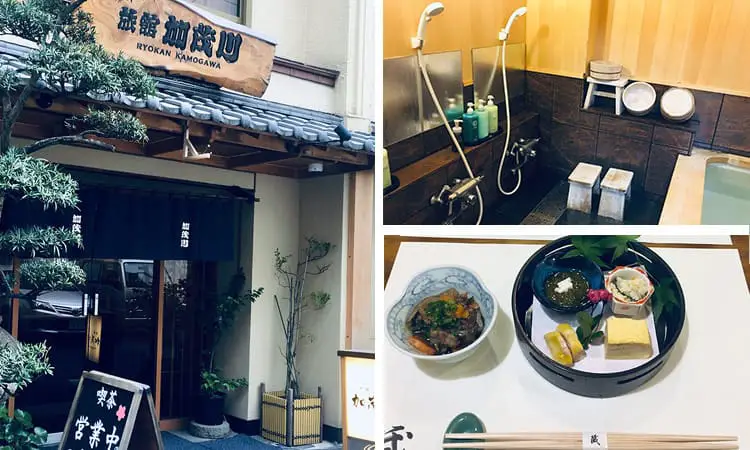 Accommodation in Japan is not a problem, and you'll see a lot of Western-like hotels, but if you want to live a true Japanese experience, you should definitely try staying at least one night in a ryokan.
Ryokans are Japanese traditional inns. The interesting part of staying in a ryokan is that the whole room will be decorated in Japanese style, and sometimes you can even have ryokans that are entirely decorated in Japanese style. Some of them might have Western-like beds, but it's not impossible to find yourself sleeping in a futon on a tatami mat floor.
There are several ryokans in Japan, but if you don't want to go through all the trouble of searching for one, I selected 3 that are pretty nice and not that expensive (yes, a ryokan can be very expensive sometimes).
I selected these 3 ryokans for you:
Take a Bath in an Onsen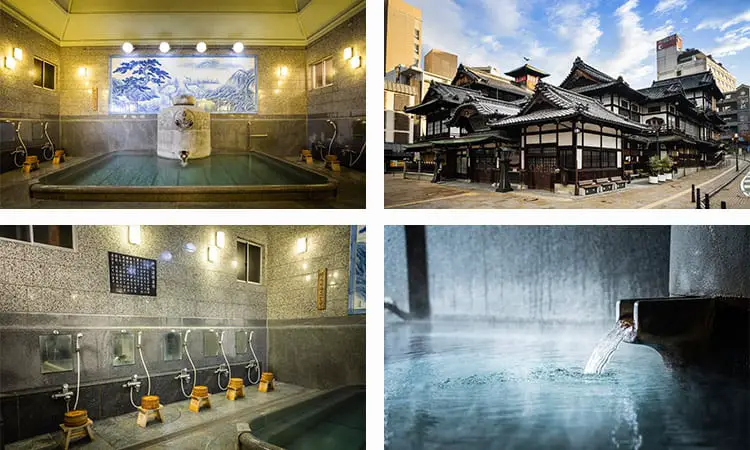 There's nothing more relaxing than a hot bath after walking around Japan and visiting everything. This is a good reason to try an onsen which is a traditional Japanese hot spring. If you didn't have the chance to have a private onsen during your eventual stay in a kyokan, you have to try a public onsen at least once in your life.
If you don't know how an onsen works, you can check my previous article on how to use Japanese onsen if you try it for the first time. You'll find all the information you need to be prepared for this once-in-a-lifetime experience, and avoid breaking some essential rules.
There are thousands of onsen in Japan, but I wanted to show you at least one that is really beautiful in my opinion, so you can have a more precise idea of what to expect. Dogo Onsen it's a little far away from the usual itinerary Tokyo-Kyoto-Osaka, but it is worth the visit.
It's a huge traditional building on the outside, easily recognizable when you get there. On the inside, the baths are all made of stone and the decoration is just amazing. I put some pictures above, so you can see exactly what I mean.
The Dogo onsen has other 2 facilities on the same street, where you can find private baths and other services. If you're really interested in this onsen, you can visit the official Dogo Onsen website which is really nice and has lots of information.
The downside of going to this onsen is that it is located in Ehime (5-6 Dōgo Yunomachi, Matsuyama, Ehime 790-0842), which is 4 hours away from Kyoto.
Take a Boat Ride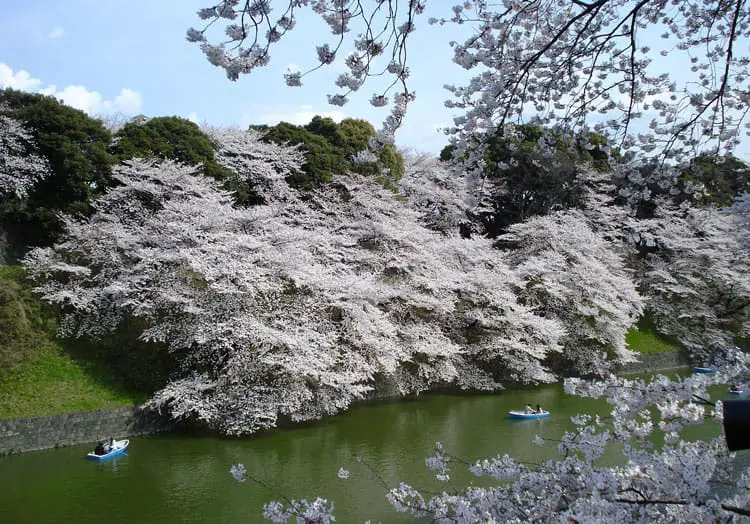 There's nothing more romantic than a boat ride in a calm river or even a lake surrounded by breathtaking nature. That's why this activity is one of my favorites for a successful honeymoon.
Even if it's possible to enjoy a boat ride in many places, I would like to recommend one in Tokyo that is actually pretty good. It's called Chidori-ga-fuchi Boat Pier, and it is located in the Chidori-ga-fuchi Park.
Here's some useful information about the Chidori-ga-fuchi Boat Pier:
Address: 1-2 Kōjimachi, Chiyoda City, Tokyo 102-0082
Opening hours: 11:00 – 17:30 from March to November (during special seasons like cherry blossom peak season, it has extended opening hours)
Cost: during cherry blossom season, it costs around 800 yen for 30 minutes (1,600 yen for 1 hour)
Go for a Helicopter Cruise in Tokyo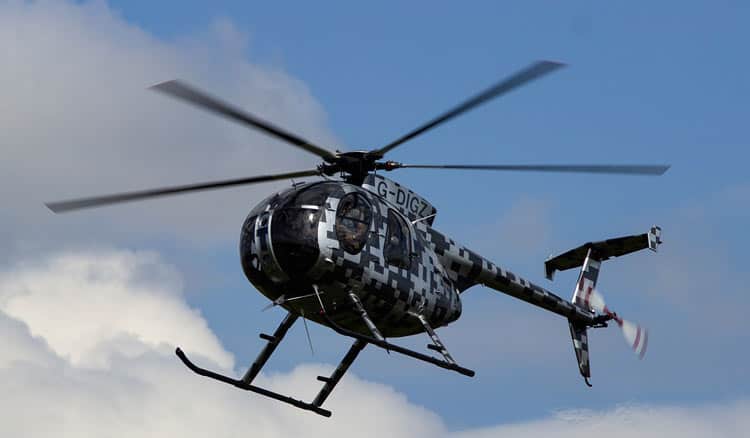 This one is not the cheapest activity, but it is one of the most exciting and is pretty romantic too. Taking a ride on a helicopter can be amazing by itself, but doing it with your loved one at night, it's just something you can't miss.
In Tokyo, there are helicopter cruises available at different times of the day, but you should definitely pick the rides at sunset or after sunset. The view will be even more amazing by that time. The ride takes 15 minutes and the price is at least 200 dollars for each person (price will change according to the type of ride you choose).
If you want to take a look at the ticket price or if you want to buy it already, you can do so at Klook.com.
Go See The Bell of Ryuren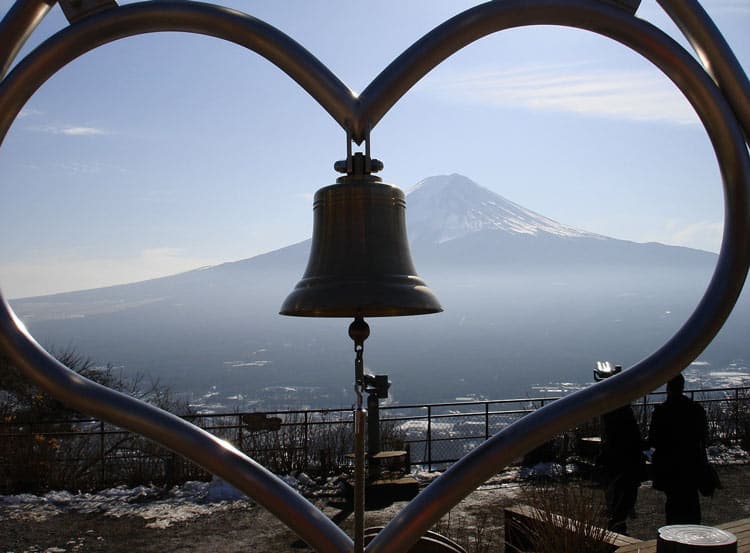 Known as Ryuren no Kane (The Bell of the Dragon's Love), this bell is believed to bring eternal love to the couples who ring the bell and then attach a padlock to the fence with their names in it. This is quite a romantic experience and not an expensive one 🙂
The Bell of Ryuren is located on Eoshima island, and it takes less than two hours to get there from Tokyo. Other than the bell, you can also visit the Enoshima Shrine (Hetsunomiya), the Iwaya Cave nearby and take a small 10-minute ocean cruise around the island. If you're lucky, you can even see Mount Fuji on a clear day.
Visit a Love Shrine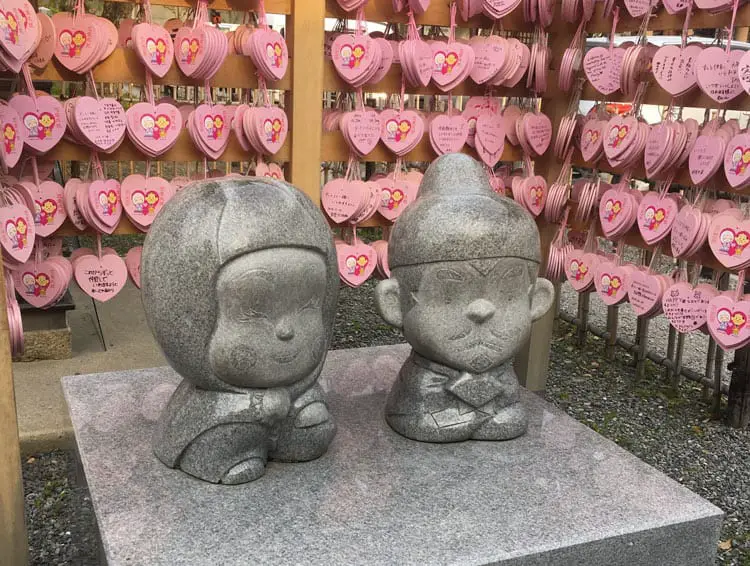 Japan is full of shrines everywhere that are worth the visit, but if you really want to get the most out of your honeymoon, I recommend visiting a love shrine. There are a few around Tokyo that are really worth it and can provide you with a sweet romantic moment with your partner.
Other than the fact of being places that are particularly beautiful, love shrines in Japan have some lovely experiences where you can pray for romantic blessings.
I selected these 4 love shrines for you, but there are a lot more in Japan:
Daijingu Shrine in Tokyo
Izumo Taisha Shrine (Tokyo branch)
Imado Shrine in Tokyo
Kanda Myojin Shrine in Tokyo
Watch Fall Foliage (Koyo 紅葉)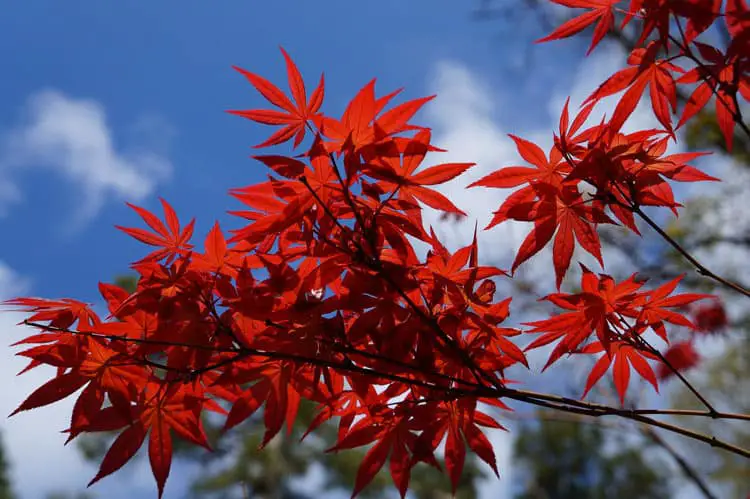 This is another experience in Japan that won't cost you any money, except maybe the price of an entry to some parks. Please keep in mind that the autumn colors start first in the north and progressively make their way down to the south. This means that you'll be able to see the yellow, orange, and red leaves in Tokyo and Kyoto between mid-October and November.
Even though it's possible to admire the colors pretty much everywhere, especially in Kyoto, I would recommend the Hozu River Boat Cruise (tickets here) along the Hozu Valley (from Kameoka to Arashiyama).
Most tourist places in Kyoto will be crowded in autumn, so if you want to take some good pictures, you will have to move a little from the city into the mountains. And since Kyoto has lots of forests, there will be plenty of opportunities to get the amazing red-colored leaves in your pictures.
Also, the Rikugien Garden is a magnificent oasis in the middle of Tokyo. This is not the biggest garden in Tokyo, but it has a pond in the center, and around it, there are plenty of trees with beautiful autumn colors. So if you're not planning on moving far away from Tokyo, this is a very nice option.
Watch Cherry Blossoms (Hanami 桜 花見)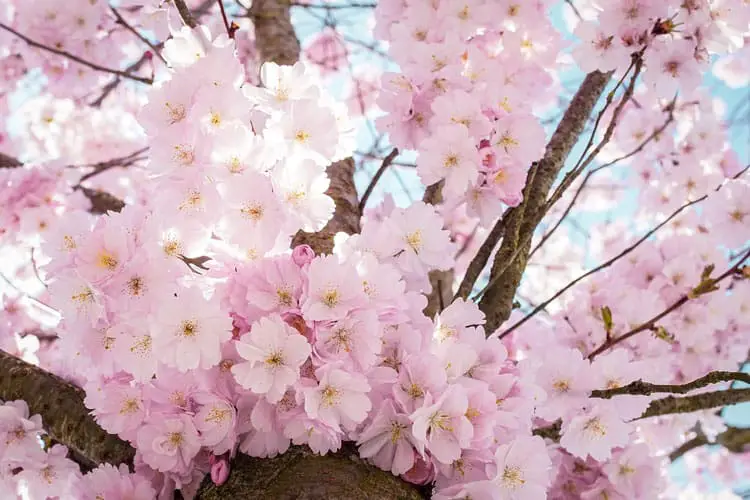 Can anything be more romantic than cherry blossoms in full bloom? I really don't think so. For the most romantic honeymoon ever, visit Japan during the cherry blossom peak season. Obviously, this will be a little more expensive, but if money is not a problem, go for it.
There's nothing more romantic than walking side-by-side under the cherry blossom trees in Japan. In some places, you'll find hundreds (and sometimes even thousands) of cherry blossoms in the same place. I will list some good spots for cherry blossom viewing, but notice that they will be crowded, so get there early in the morning for the best sightseeing.
Also, keep in mind that most parks illuminate the trees at night, so you might want to try it. I promise it will be beautiful.
Great cherry blossom spots for your honeymoon around Tokyo and Kyoto:
Chidorigafuchi Moat in Tokyo: a very good place for a romantic boat ride by itself, but if you go during the cherry blossom season it becomes outstanding
Ueno Cherry Blossom Festival in Ueno Park (Tokyo): this is another great place with lots of trees, but also a zoo, the Kaneiji Temple, and other tourist attractions
Maruyama Park in Kyoto: it is the most famous cherry blossom park in Kyoto, so you definitely want to go there at least once
Mount Daigo-san in Kyoto: this is where you'll find the Daigoji Temple and you'll be able to see plenty of cherry blossom trees. As it is a mountain area, it's also a great spot for fall foliage in autumn.
Mount Yoshino-yama in Nara: it is probably the best cherry blossom spot in Japan with over 30,000 cherry trees
Osaka Castle Park in Osaka: it is also a good option because it has thousands of cherry blossoms and the castle is pretty amazing too
These are just a few ideas for you because there are so many options in Japan that it would take a whole book to mention them all. 🙂
Useful Tips For Your Travel
Before you leave, I would like to list a few tips that will surely help you with your honeymoon travel.
Be careful with public affection. The Japanese don't show physical affection in public at all. Try to be careful with that during your honeymoon and avoid holding hands, kissing, and hugging in public.
Get international travel insurance. Seriously, with the language barrier, it's better not to take risks regarding your health. You never know what can happen, so get international travel insurance before you go to Japan. You can look at Travelinsurance.com which allows you to compare the best insurers for your trip.
Get a Japan Rail Pass and a Suica Card. A pass and a card are all you need to use public transportation with no worries. The Japan Rail Pass is great if you're using the bullet train a few times between some huge cities, as it will save you a lot of money.
The Suica Card is the best thing you can buy because you load it with money, and use it to pay for trains or the subway. With the Suica Card, there's no need to buy a ticket each time you ride a train. Just pass your card when you enter and when you leave and the right amount of money will be spent.
Here's a link to buy a Suica card on Klook.com and a Japan Rail Pass on jrailpass.com if you don't want to waste your time searching all over the internet.
Japanhorizon.com is a participant in the Amazon Services LLC Associates Program, an affiliate advertising program designed to provide a means for sites to earn advertising fees by advertising and linking to Amazon.com. Japanhorizon.com also participates in affiliate programs with Viator, Jrailpass, Kayak, Klook, Japan Experience, and is compensated for referring traffic and business to these companies.