If you are thinking of going to Japan on vacation or if you are already preparing your trip, then this post is for you. These are the steps I follow when I prepare my trips, specially when visiting another continent. So how do you plan a trip to Japan from scratch?
To plan a trip to Japan you must start by establishing your budget. This will determine when to travel, for how long and what to do. Then you must define and write a detailed itinerary that fits your wishes. Only then, you can start buying all the tickets, getting papers ready and packing your bags.
Are you ready to prepare your trip to Japan? Let's see how this is done step-by-step.
Table of Contents
Establish Your Budget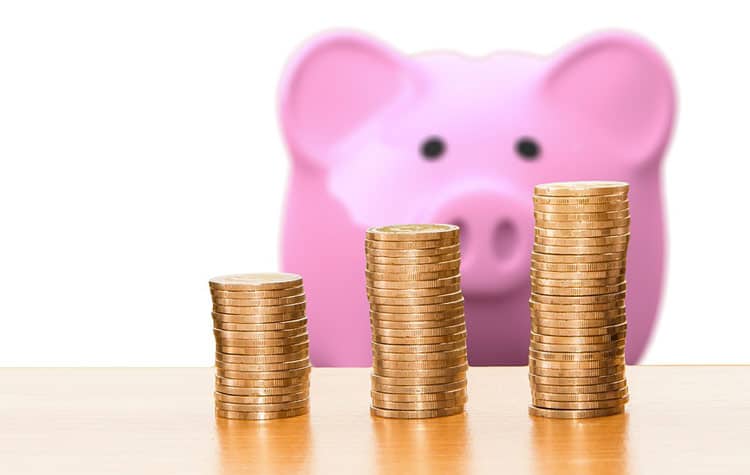 The first important thing to do is to establish the budget for your trip. The budget for a Japan's trip can vary a lot depending on what you want to do and the number of cities you will visit, but you must try to have a clear idea before planning your itinerary, otherwise you might fall short on your travel.
It is probable that the amount of money you decided to spend on your travel won't be the same amount you will truly spend, but it is important to have a general idea.
How much does it cost to go to Japan? Generally, you can count with $4,000 USD for the flights, accommodation, local transportation, food, attractions and some random spending in a two weeks travel. All the choices you will make, specially in terms of dates, accommodation and food, will impact your budget, so plan accordingly.
Decide When to Travel and The Number of Days You're Staying in Japan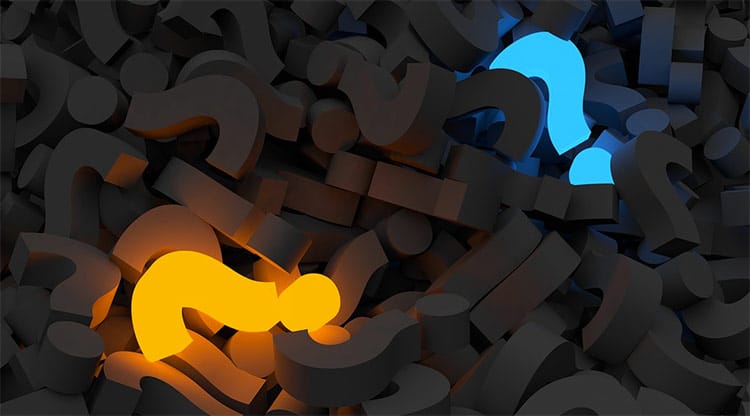 This step is one of the most important, since it will depend on many things. Sometimes we get to choose when we want to travel and sometimes we don't. For instance, if you have 3 weeks of vacations, but your partner only has 2 weeks and you're going together to Japan, then I guess you will be staying for 2 weeks. In this case, you don't really have the choice of how many days you will spend in Japan.
The same concept applies to when to travel. If you have 2 or 3 weeks off during summer, but the rest of the year you can't take more than 1 week off in a row, you will have to deal with a summer trip to Japan.
Your budget can also restrict a little this choice because Japan is not the cheapest destination in the world (but still, it is totally worth it). So, if you don't have lots of money, you might want to prepare in advance your trip and make some wise choices.
But let's imagine for one second you don't have any of these limitations and that you can travel to Japan whenever you want for as long as you want (I'm assuming that you're not thinking of staying there forever, of course).
Usually, the people's majority will decide their travel based on what they intend to see and do in Japan. Even if you can visit Japan at any time of the year, the activities you can do and places you can visit won't be the same. I'll bet you will have a hard time snowboarding in Japan during summer 🙂
In my opinion, which is the same as most people, the best time to travel to Japan will be during spring or autumn. As I already mentioned in some articles why these are the best times to visit Japan, I won't repeat the same thing here, but feel free to check my other articles on this subject:
Regarding the length of your stay in Japan, I would say that you will need a minimum of 2 weeks to really enjoy what Japan has to offer (even if you will always feel that it is never long enough). Of course, it is possible to travel to Japan if you only have one week available, but you will have to stay mainly in one city (Tokyo for instance). If you visit different cities in one week, you will waste a lot of time in transportation.
Search for Flight Tickets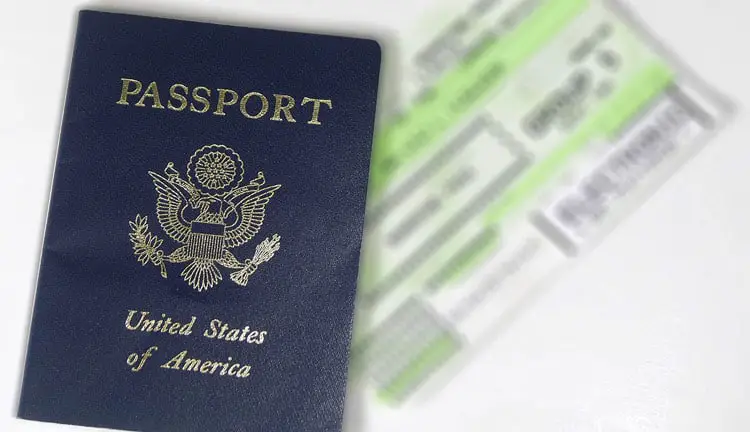 Now that you decided when to travel and for how long, let's get to the serious part of the planning.
First things first, you won't be going anywhere if you don't have your flight tickets so start your search as soon as you can, and specially if you're traveling during peak seasons like spring and autumn. If you don't do that, you take the risk of not having much choice in terms of air companies and flight hours.
You can use different flight search engines to help you find the best price for your travel:
Bonus tip: Depending on your departure city (specially in the US), the flight's time can be very long, so ideally pick a flight that arrives to Japan by the end of the day. This way, when you arrive you can go to sleep and reduce greatly the effects of jet lag. (Learn how to reduce the jet lag annoying effects on my previous article).
Get Your Papers Ready
Sometimes you might want to do this step before the flight tickets search, specially if you don't have a valid passport for your travel. A valid passport is vital for your travel so get this done as soon as you can. Needless to say that your passport must be valid till the end of your travel.
Visa is another important thing to think of right away. If you need a visa to travel to Japan then you must start gathering all the papers necessary for your visa application as this can be a little long.
You don't know if you need a visa to Japan? No problem, I already made an article about getting a visa if you want to check it out.
If you plan on traveling with medicines, you might need a Yakkan Shoumei which is a sort of certificate needed to bring your personal medicines to Japan. Even over-the-counter medicines have some restrictions in Japan, so you should probably check my article "Can I take Paracetamol and other OTC medicines to Japan?" to have the essential information.
Another document you might want to check is your driver's license. If you want to rent a car in Japan to explore easily, you will need an international driving permit. In the US, you can go to the American Automobile Association (AAA) or the American Automobile Touring Alliance.
For all the security details and other tips, the US Department of State has a good traveler's checklist here. It might be wise to follow their advice and also enroll on the Smart Traveler Enrollment Program.
Plan Your Itinerary and Write it Down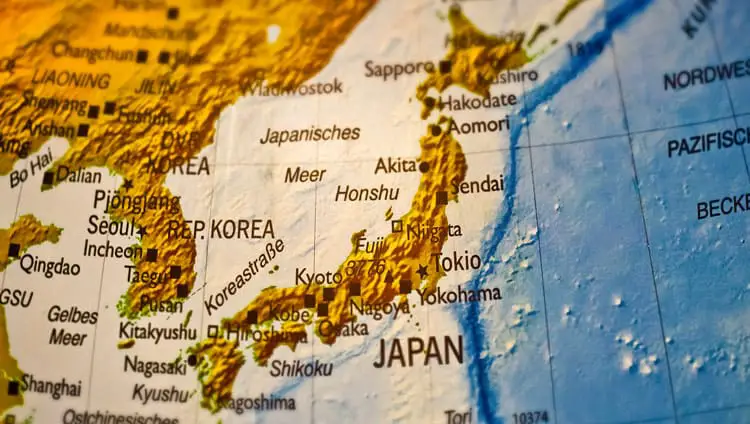 When you travel to any country in the world, it is always a good idea to have an established itinerary to follow. This is even more relevant when we're talking about Japan. Since Japan has so many things to see and do everywhere, it isn't surprising that you might get caught in one area for too long and lose the opportunity to see other beautiful things because you lack of time.
To avoid this from happening, you must establish your itinerary carefully by writing down all the cities and places you want to visit, the things you want to do and the estimated time for each thing, the places where you will spend the night, the traditional food you want to taste and, most of all, how will you move from one place to another.
A good itinerary in Japan must have at least the following information:
Cities
Activities/attractions
Accommodation
Food
Transportation
Decide Which Cities to Visit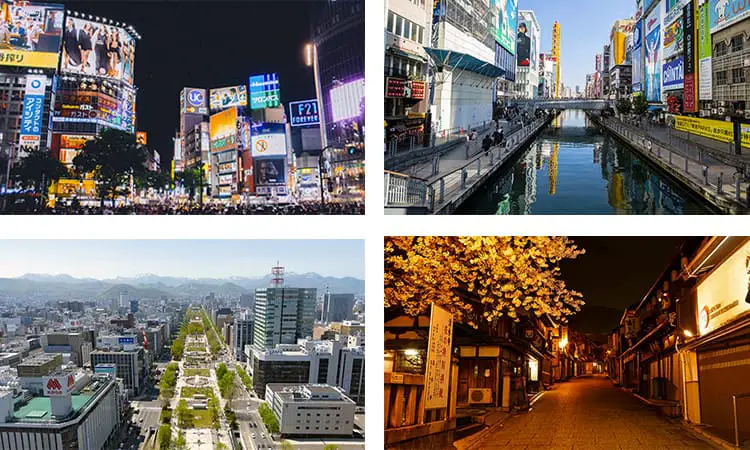 Deciding which cities to visit, it is probably the most important part of your itinerary. This will greatly condition the activities and attractions, the hotels or ryokans (traditional Japanese inns), the restaurants and even the transportation.
So how do you decide which cities to visit in Japan? Well, you will have to do a small research because it will all depend on your travel's goal. If you want to experience a mix of modern and traditional Japan, you will visit mainly Tokyo and Kyoto, but there are several hidden gems in Japan, so you might want to do some research before you travel.
Decide Which Activities to Do in Each City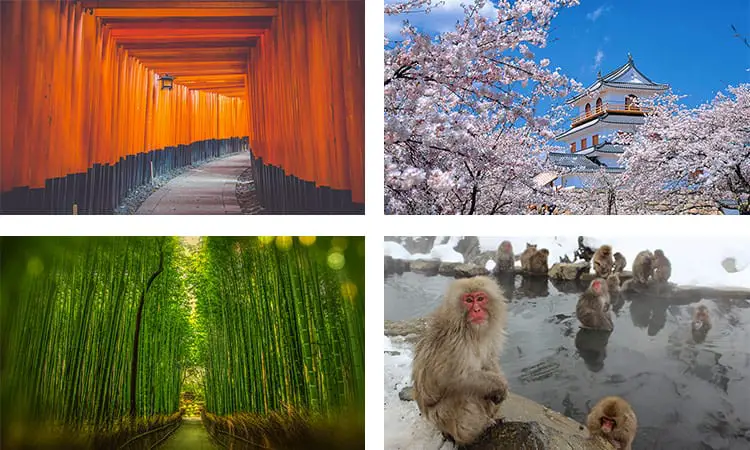 After deciding what cities you will be visiting, write all the spots and attractions you want to see, but don't just do a simple list. To have a good itinerary you must write all the information like address (write it in Japanese too in case you need to ask for someone's help), opening hours and entry fees (very important for your budget).
Also, think of writing why you want to visit each specific place. From my personal experience, I can tell you that you will come up with a huge list of things to do and visit. The problem is that you most likely won't have the time to do them all, so if you wrote why you wanted to visit each place, at the end it will be a lot easier to choose the best ones without going through all the research again.
And, of course, group the activities/attractions per city or district so you can move to the next one that it's closest to you. This way you avoid moving in totally different directions throughout the day.
Decide What Type of Transportation to Use While in Japan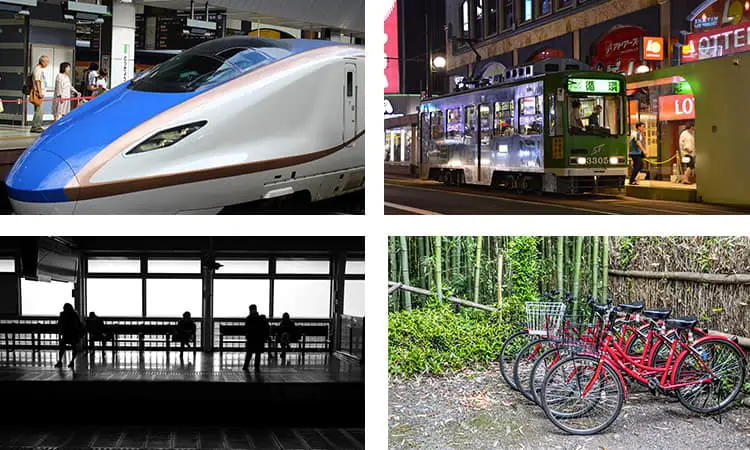 Knowing how to move from one place to another in advance will save you a lot of time during your travel. If you don't plan this well, you will waste a lot of precious time that you could use to visit and do things.
There are 2 main possibilities for going around Japan. You can either rent a car (use this link to rent with kayak.com, which have great offers) and go wherever you want, or you can try Japan's public transportation.
Renting a car is a great idea, specially for families, but only if you are planning to visit some rural areas outside the big cities where public transportation is not as developed as in the big cities. If you're a family of 5, it is probably cheaper to rent a car than buying all the tickets for everyone, but keep in mind that in big cities, you will have a lot of traffic so you will waste some time.
And don't forget that you will need an international driving permit issued by your country's national automobile association. You can't get it in Japan, so you have to do it before traveling.
If you decide to rent a car, you can easily do it online at Rentalcars.com.
Otherwise, public transportation is fairly good in Japan. In the big cities you will have lots of options and the best thing is that public transportation is never late.
You will mainly use the train and the metro in Japan, so try to understand a little how it works before going so you don't feel overwhelmed once you have to use it. I found a short video that explains the basics so you can have an idea of what to expect.
Decide Where to Sleep and Book it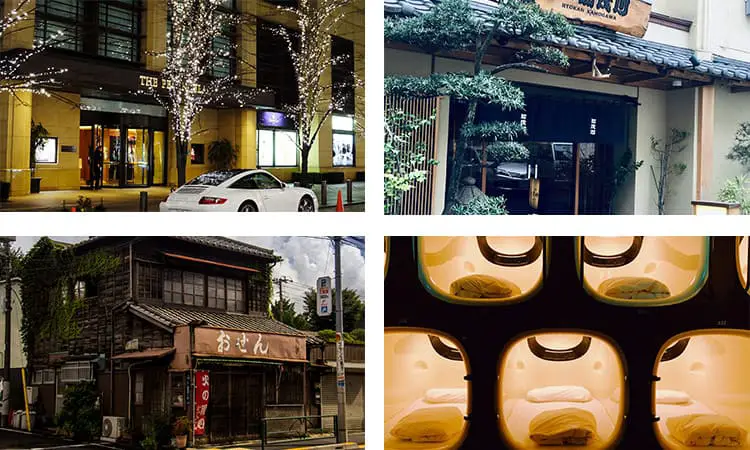 Deciding where to sleep will depend greatly on the cities and the activities you choose. If you're going to do some day trips from Tokyo, Kyoto or every other big city, you probably don't need to stay at the smaller city you're visiting unless you have some activities you didn't get to do.
Generally, you'll be staying a few days in a city and then move to the next one. I would say that usually you will spend the night in at least 2 cities during your travel. And you can choose to stay at the same hotel or change to another one to enjoy different experiences like staying in a ryokan which is a Japanese traditional inn. Or maybe even try a capsule hotel which is made of small individuals capsules (as you can see in the picture above).
Anyway, the choice of where to spend the night in Japan is huge and you can book it far in advance online. There are lots of websites where you can search for hotels in Japan, but I would recommend using Booking because it has a huge choice available for all kind of budgets.
Decide Where to Eat and Make a List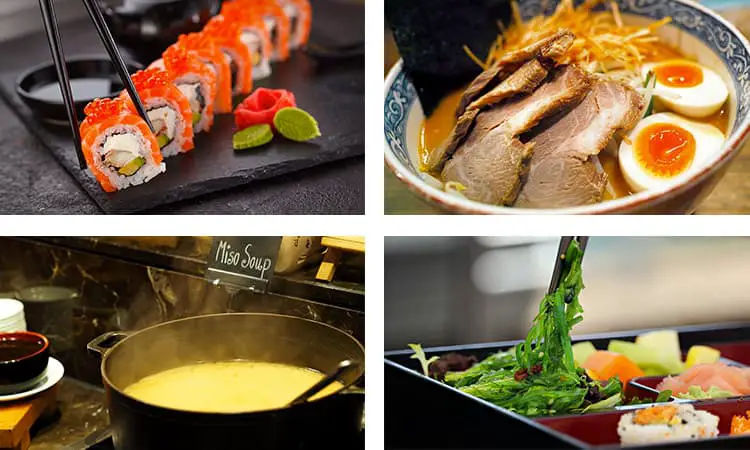 Food is an important step of your travel to Japan. As you already know, the food in Japan is quite different from the one in western countries. Therefore, you should try to taste all you can while in Japan. We've all tasted sushi in your lives, but did you know that sushi isn't the most famous food in Japan?
Actually, there's lots of different food types in Japan that you should definitely taste like Miso soup, ramen, soba noodles or yakitori (small cuts of grilled chicken), for instance.
So if you want to taste some specific dishes, you have to know in advance where you can find them and even look at the prices because food can be expensive in Japan if you don't know where to go. Also, during peak season, it might be a little difficult to find available restaurants.
And if you want to save some money, you can try the dishes available at convenience stores like the famous 7-Eleven in Japan.
Pick a Local Guide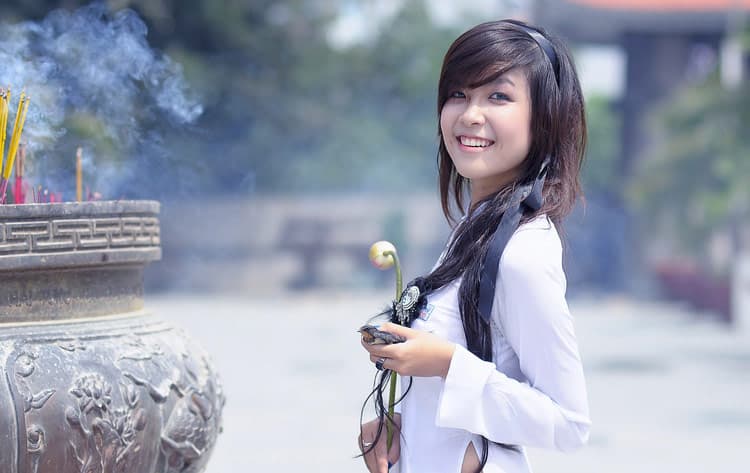 Even if you plan your itinerary carefully, there's nothing better than having a local guide to show you some off-the-record places. You will likely find some secret places on the internet, but you will feel more relaxed if you have a local guide to help you use public transportation, find good places to eat and amazing things to visit that only a local can know.
There are lots of Japan tours (like the ones on Klook.com) available on the internet, which are very good by the way, but that will also add some substantial cost to your travel budget. If you don't have all that money to spend, then you can try some volunteer guides. Yes, there are some available, and you can find a list at the Japan National Tourism Organization website.
Get a Travel Insurance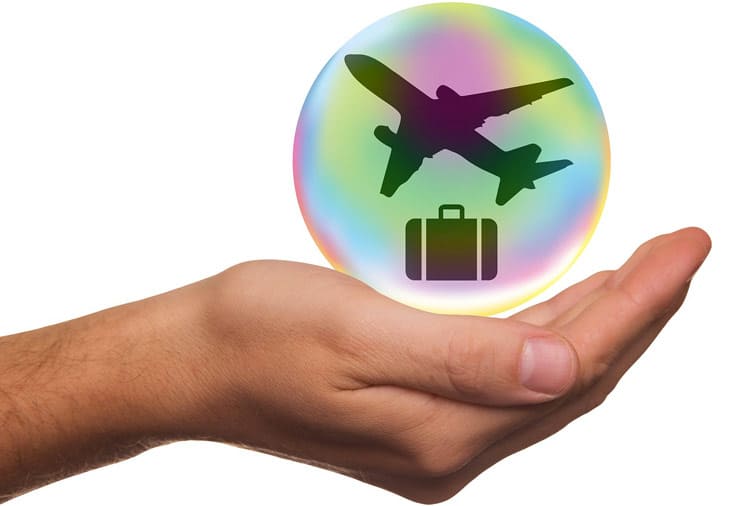 This step is not mandatory, but it is highly recommended. Travel insurances protect you against the eventual problems during your trip. If you were just visiting another country nearby, I wouldn't recommend a travel insurance, but visiting a country in another continent plus the language barrier, it is best for you to pick a travel insurance and have a relaxing trip.
Travel insurances help you with trip cancellation, protect your bags and gear, but it also helps with all the emergency medical expenses and transportation. Imagine being sick in Japan and not knowing how to explain your symptoms and having to pay bills that you don't understand. Or, even worst, imagine you get really sick before your travel and you have to cancel it. The last thing you want is to lose thousands of dollars. Well, in that cases, a good travel insurance gets you covered.
If you don't know where to look for a travel insurance, I recommend WorldNomads which is a well-known company specialized in travel and probably one of the best out there.
Get Tickets in Advance For Popular Activities
This is an optional step, but it is definitely a time saver if you want to make the most out of your trip to Japan. Depending on the time of your visit and the tourist attractions you're planning to see, there might be endless queues that will make you lose a lot of your precious time.
To avoid this inconvenient, the best option is to buy your tickets in advance. You probably haven't thought about it, but it is possible to buy tickets online for several experiences on your list. For instance, Klook.com has more than 1,000 activities in their catalog for Japan. I'll bet you'll find most of your tickets there. And if you don't have a clear idea yet of what you'll be visiting in Japan, looking at their catalog might give some cool ideas that you don't see in many blogs. 😉
Prepare For The Trip
Ok so now that you have all your itinerary planned, or at least I hope you do, you can now jump to the final steps to prepare your trip with success.
There are a few tips I want to give you because sometimes you might lose a lot of time thinking about what you are going to do in Japan and you end up forgetting all you should have done before leaving your country. Some of these tips might sound obvious, but believe me, you might forget even the obvious things due to the excitement you'll feel knowing that you'll be in Japan soon.
Get Some Japanese Yen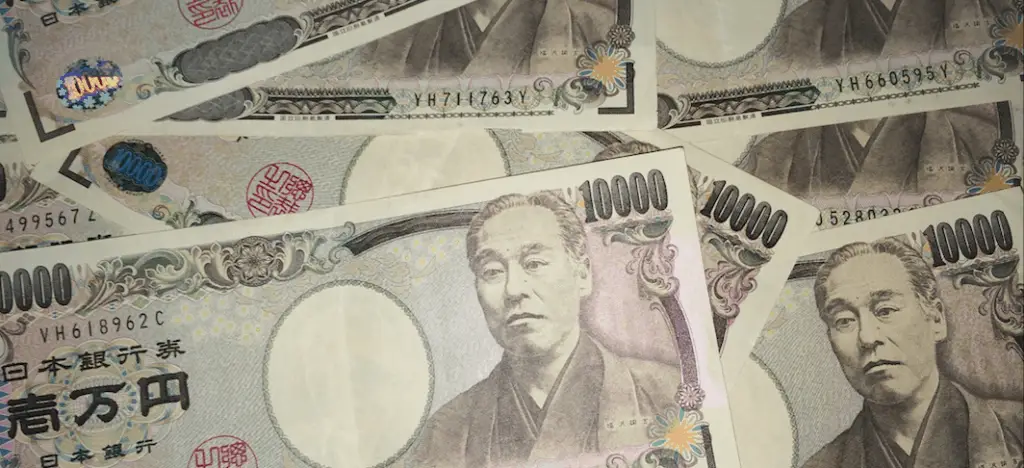 This step is kind of obvious, but you should pay attention to one thing: Japan is a cash-based society. You probably think that you can prepare a few yen in advance for your travel and then pay using your credit card, but that is not always the case. As a matter of fact, credit cards are not always accepted in Japan, specially outside the cities.
If you need some information about the best payment options in Japan, you can read my previous article here. I give you a list of the most common payment methods and the pros and cons of each.
Bonus tip: If you're afraid of getting too many yen before your travel and not being able to spend them all, know that there's a pretty simple way to leave all your yen in Japan without losing money. In the video below around minute 2:38, you'll find a small explanation on pocket change machines, which allow you to convert your last yen in e-vouchers to use back at your home country in shops like Amazon.com for instance.
But the best thing is that you can even use your USD in these machines, and recharge your Japanese IC Card (like the Suica card for example). The machines use the current exchange rate, but if you want some advantages use this promo code 9927145 directly in one of the machines.
More information on pocket change machines here.
Prepare a List of Basic Japanese Phrases and/or Learn Some Japanese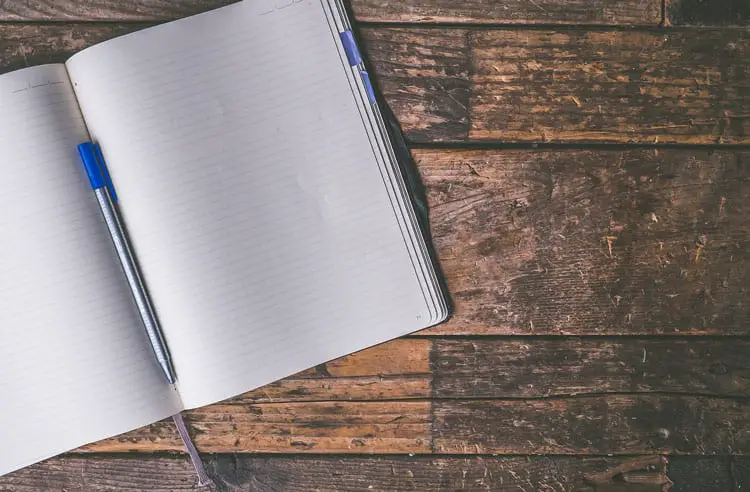 Knowing some basic Japanese before traveling won't do any harm, and it is even highly recommended. It is always nice to know at least the basic polite phrases in Japanese, like:
Hello = Kon'nichiwa (こんにちは)
Goodbye = Sayōnara (さようなら)
Thank you = Arigatō (ありがとう)
I'm sorry = Gomennasai (ごめんなさい)
Excuse me = Sumimasen (すみません)
Please = Onegai shimasu (お願いします)
And if you want to improve your Japanese, there's actually an excellent website that I use for learning, with a free lifetime account that you can upgrade later for more features. It's called JapanesePod101.com, and it has a cool mobile app for IOS and Android, so you can learn Japanese anywhere.
If you prefer a 1-to-1 lesson with a native speaker, you can try Italki.com. It's a platform where you can find professional teachers or community tutors to help you learn the language you want. And the best thing is that you can find good teachers at low prices, and have lots of fun learning.
Download Useful Apps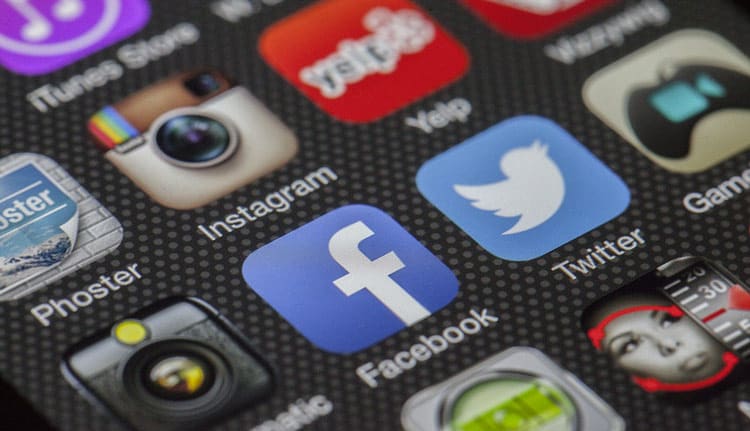 If you haven't already thought about it, you should definitely make a list of some useful apps to help you while in Japan. Actually, there are plenty of apps that can be useful according to your needs.
Make sure you download the app where you booked your flights and hotels, like Booking, Kayak or Skyscanner, for instance.
It might also be a good idea to pick some apps to help you with the Japanese language. I already told you about the JapanesePod101.com website which has a very good app for learning Japanese, but you might also try Google Translate which can translate every phrase.
While walking around japan, it is also a good idea to have some navigation apps. I would say that you don't have to bother trying to find a lot of apps as Google Maps works pretty well.
And finally, you can also try some cool apps like the Japan Official Travel App with lots of useful information for your travel or the Japan Wi-Fi app to find some free Wi-Fi.
Buy Your Travel Essentials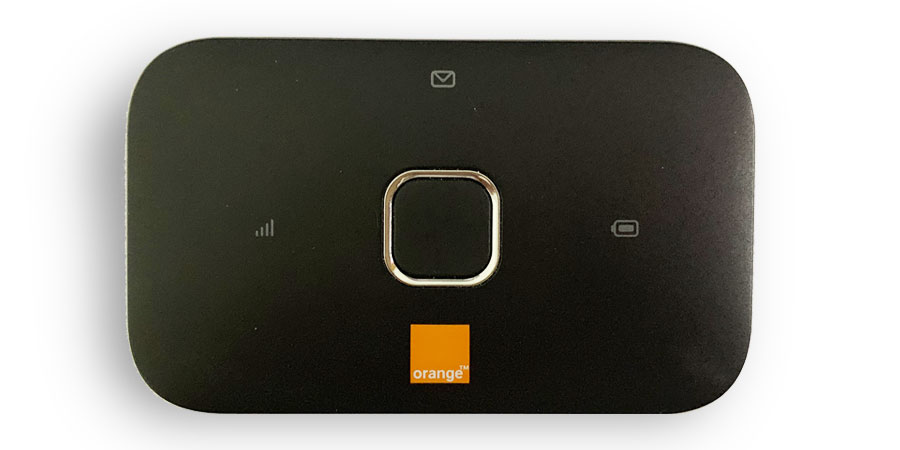 The next thing you want to think about is buying your travel essentials in advance. The travel essentials can be anything that you will need during your flight or your stay in Japan. Even if some of these things can be bought once you arrive to Japan, it is better not to lose time and prepare all this before your trip. Since you will be way too busy visiting and enjoying, I believe that you don't want to waste your precious limited time in Japan with something you can do before you go.
I would separate the things you will need in two categories:
The basics for your travel: travel pillow, sleep mask, powerbank or usb charger are some basic things that can make your travel more comfortable. If you want some ideas of what models you should buy, you can go to my recommended products page where I selected some that are not expensive and that work well.
The essentials to use while in Japan: the Japan Rail Pass, a pocket wi-fi, a Japanese SIM card or a prepaid IC Card are some of those things that you can miss for your travel. I also have a page for these products if you need some help to choose what's best for you.
Read Some Useful Articles About Japan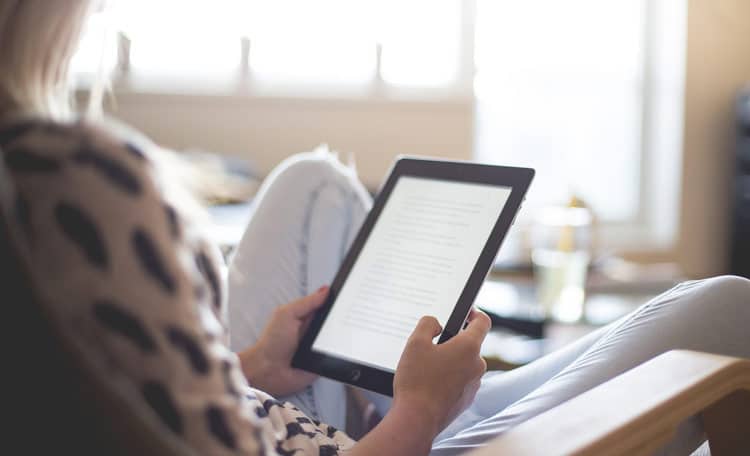 Before you leave to Japan, make sure you read some articles. This is not mandatory, but there's a lot of good information on the internet waiting for you. This step is just to avoid the regret of coming back home and find that there were a few cool things near your hotel in Japan that you didn't know they existed.
I already made some inspirational articles about places to visit in Japan, so feel free to read them and take some ideas for your travel.
Pack Your Bags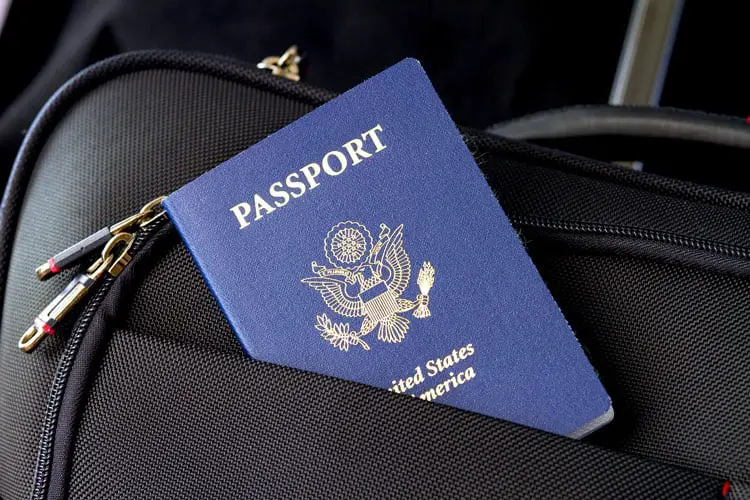 And that's it, you finally made it to the end of your travel's preparation. The last step is to pack your bags and please do a little checklist in advance so you don't forget any important stuff.
I would recommend reading my article Learn How To Start Packing For Japan With This Easy Guide because packing your bags when you travel to a foreign country is really important. You can just turn around and get back home to pick what you forgot, and also, some things can be hard to find in Japan.
I hope that this post can help you with your next travel. Feel free to leave a comment if you need more information or if you want to share your point of view.