If you are like most people, you probably remember your last travel and the trouble you got into to get all the stuff in your luggage. You never know what to pack exactly, and you end up putting more things inside than you really need. This is the main reason why I'm doing this guide, and I truly understand the difficulty of packing (believe me, I've been there too). I'll try to make it as simple as possible and give you the essential information you need.
When packing for Japan you must make a list of the needed items (passport, visa, flight tickets, reservations, clothes, shoes, camera…), while paying attention not to pack forbidden items. You must also pack in the more practical way to make sure everything fits perfectly in your luggage.
This is only the basic idea, but there are also some recommended things you can add to your list that will make your travel easier. If you want to know why you need these items and also a few extra tips, keep reading till the end because there's a lot of useful information waiting for you. 😉
What Should I Pack For Japan?
Passport
Your passport is one of the essential things to put in your luggage because if you don't have a passport, you're not going anywhere. Please make sure the passport is valid until the end of your trip to avoid problems. Also, make at least one copy of your passport so you can have an ID if you ever lost it in Japan.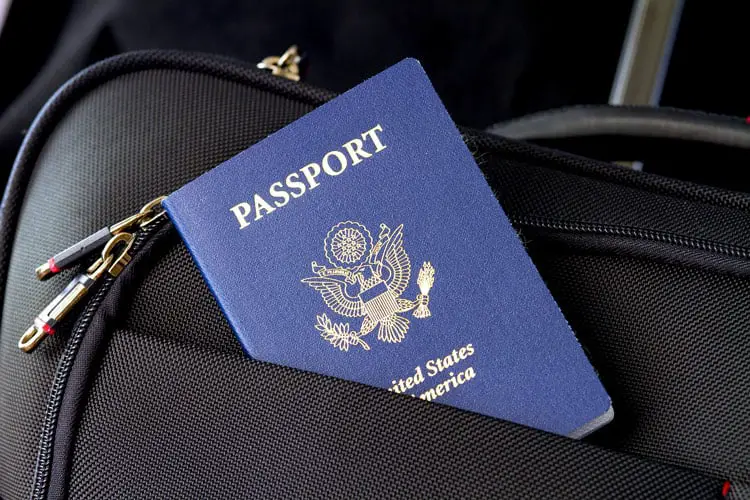 Visa
If you come from the United States, you don't need a visa. Instead, you'll just need a valid passport. There's a list of countries that don't need visas, but all the other must apply to get one. If you're not sure that's your case, I wrote an article on this subject (Who Needs a Visa to Enter Japan?). Just like for your passport, always make a copy of your visa and don't forget to keep it in different luggage.
International Driving Permit
If you want to rent a car in Japan to explore easily, you will need an international driving permit and you have to get it advance because it is not possible to do it once in Japan. In the US, you can go to the American Automobile Association (AAA) or the American Automobile Touring Alliance.
Payment methods
This one is obvious, but you must have a payment method for Japan. You can use cash, credit or debit cards and even IC cards (integrated circuits cards). Keep in mind that Japan is a cash-based society so cash is the preferred method. Credit cards are also accepted, but not everywhere so be careful as these should only be used for emergencies. For small daily expenses, consider buying an IC card which is largely used in Japan.
These options have all their pros and cons, so if you want to know a little more about it, you can read my previous article: What Are The Best Payment Options When Traveling to Japan?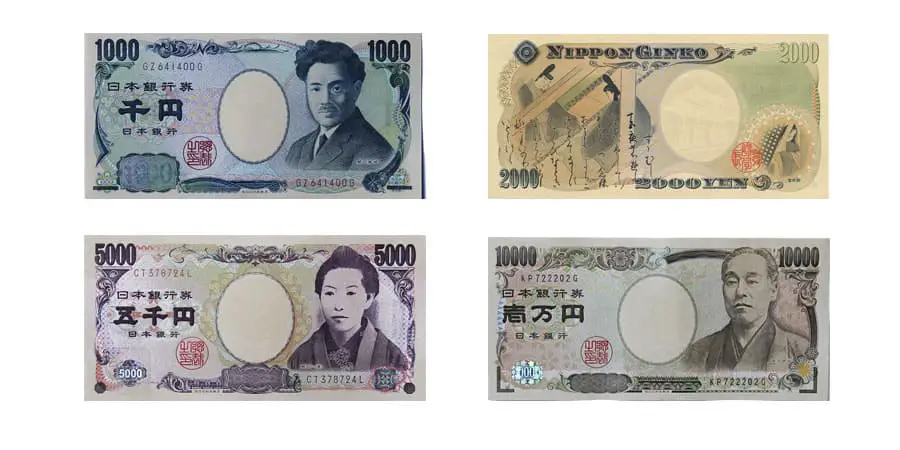 Flight tickets
Your flight tickets are also a critical thing you shouldn't forget. You can print a copy and keep the original in a mobile app for easy access, if possible. I would also recommend sending a copy to your email because in case of a huge problem, you just have to access your email account from anywhere and that's it.
Hotel reservations
Hotel reservations work just like flight tickets. You're never too careful with these so print it and save a copy. Also, try to print it with the address written in Japanese so you can ask a local's help to find the hotel if necessary. The Japanese people are extremely kind but most of them can only help if it is written in Japanese.
Japan Rail Pass
The Japan Rail Pass is extremely useful if you plan on traveling between major cities because it covers all the trips using the JR lines. You can use almost every bullet train, also known as shinkansen. Be aware that if you're not moving between cities, then you don't need this pass. For instance, if you're staying just 7 days in Tokyo, the pass isn't worth it, but if you plan on moving from Tokyo to Kyoto and back to Tokyo again, the pass costs less than buying each ticket. If you don't know when and where to buy the pass, you can ready my previous article on the subject.
Travel insurance
Travel insurance is not mandatory, but it is highly recommended. Other than covering the costs of canceled flights, travel insurance covers you if you have a health problem during your stay in Japan and even in case of a natural disaster. This can be handy as Japan is touched by several earthquakes and tropical storms during the year. You can look at Travelinsurance.com which allows you to compare the best insurers for your trip.
Phone and camera (and spare batteries)
I guess you always have your smartphone with you, but don't forget to take a good camera too. Japan has so many breathtaking landscapes that you don't want to miss any opportunity to immortalize that. Most importantly, don't forget to take with you some spare batteries and/or powerbanks to charge your devices anywhere. I have some great recommendations in my recommend products page if you want to take a look to have some ideas.
Pocket Wi-Fi and SIM card
If you plan on having internet everywhere in Japan, you must pick a pocket Wi-Fi and/or a Japanese SIM card. These are essential because it can be a little difficult to have free Wi-Fi specially when you travel away from the cities. If you need some recommendations, feel free to visit my recommend products page for some ideas.
Over the counter medication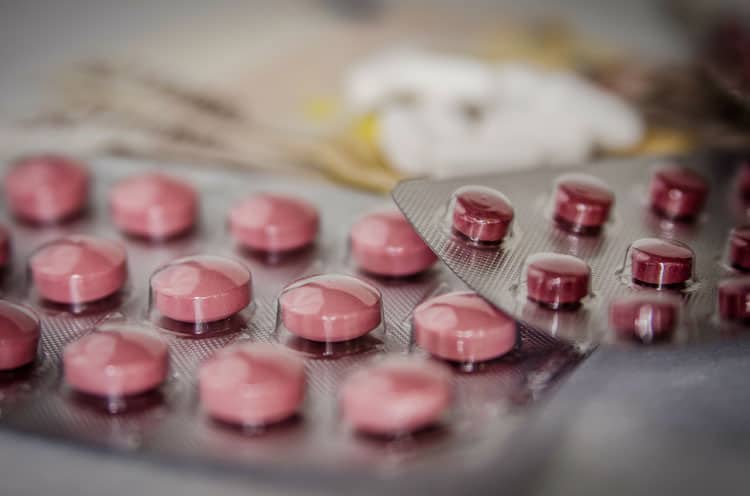 Medication is easy to find in Japan, the problem is the language. If you're comfortable speaking Japanese don't take medication with you, but if that's not the case, take some basic over the counter medication in case you had some headaches or flu. And if you're currently under treatment, I recommend getting a letter from your doctor to avoid problems at the customs.
Clothes according to the weather
I've seen some blogs recommending the clothes you should buy for your trip, but I don't think that is very useful because you probably already have all the clothes you need. The only thing you need to keep in mind is the weather during your stay. If you didn't do some research yet, you can read my previous article: Japan Weather Month by Month: Best Time to Visit
Comfortable shoes
Shoes are pretty much like clothes and you probably already have what's needed, but I wanted to warn you of 2 big details. In Japan, you will walk a lot while exploring so make sure you pick the best comfortable shoes you can find. Also, keep in mind that when visiting certain places, you will be asked to take your shoes off, so pick some shoes that you can easily take off and put on.
Accessories for flight comfort
Since Japan is not the country next door, you might want to take some comfort with you during the flight. A travel pillow, a sleep mask, a pair of earphones or some audio books can be pretty useful to help pass the several hours of flight. If you want to take a look at some cheap ideas, I have some in my recommend products page.
Toiletry
If you have special toiletry items and you can't use any other type, you can take those with you, but if you don't have any particular problem in using other products, then is best to use those at the hotel or maybe buy some at Japan. The Japanese take good care of their body so you won't have any problem finding good products in Japan.
Useful extras
If you have some space in your luggage, consider taking with you some guides with information about the places you want to visit. And since you will be walking a lot, take a water bottle with you that you can refill. This is even more important if you're travelling during summer because Japan has extremely humid and hot summers.
What Shouldn't I Pack For Japan?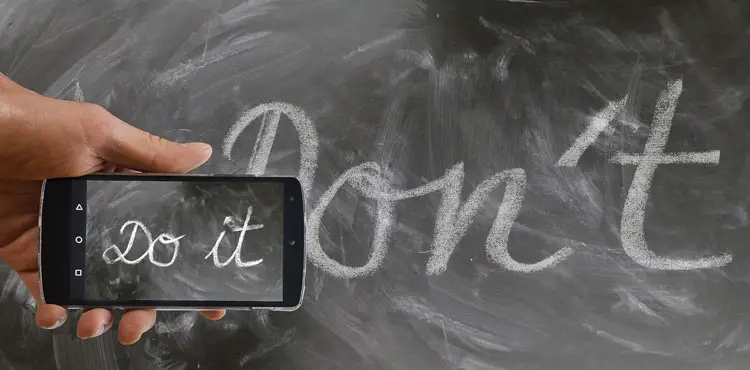 Now, that we've seen the basic things you should pack, let's move on to the things you shouldn't pack for Japan. This is as important as the previous paragraphs because packing things that you shouldn't can have serious consequences, and, believe it or not, it can cancel your trip to Japan.
More often than not, you can split the things you shouldn't pack into 2 categories: the useless items and the forbidden items.
The useless items are those you put in your luggage just in case. They can also be items that I saw in several packing lists recommended by other websites just to sell products. Of course, packing such items always depends on each one's needs, but for most people they aren't useful so don't bother putting that in your luggage.
Some examples of useless things I came across in other websites were:
Jet lag pills: these are usually a waste of money and I think that bloggers recommend that only for the commission they'll earn. I wrote an article about jet lag where I explain why it happens and I give you several recommendations that won't cost you money. Check it out here if you're interested in a natural and inexpensive solution.
Extreme compact powerbanks: powerbanks are usefull, extreme compact powerbanks aren't. Yes, they will take no space and aren't heavy, but they also haven't enough power. At the very best they will charge an iPhone XS Max up to 80% which is useless if you're using it all day to move around Japan and take pictures.
Activated charcoal: if you don't have digestion problems, this is another waste of money that will only fill your luggage. Ok, you might want to taste some uncommon food in Japan, but it won't do you no harm (unless you already have recurrent digestion problems, of course).
Virtual Private Network: totally useless because internet in Japan is not restricted or monitored like in China.
Travel Towel: a small hand towel is very useful in Japan, but you don't have to pack one. These towels are used everywhere in Japan, and they sell really cute models so you probably buy one anyway.
Deodorant Wipes: these might become handy if you have huge problems with sweat, or maybe if you're travelling to Japan in the summer, otherwise your daily shower will be everything you need.
At the end, the choice of packing these things or not is entirely up to you, so take some time to really think about it and make a conscious decision. Packing useless items is going to make your luggage heavier, but that will only bother you. On the other hand, there's a list of items that you should never ever pack for Japan because you can face serious consequences. I'm talking about the forbidden items here.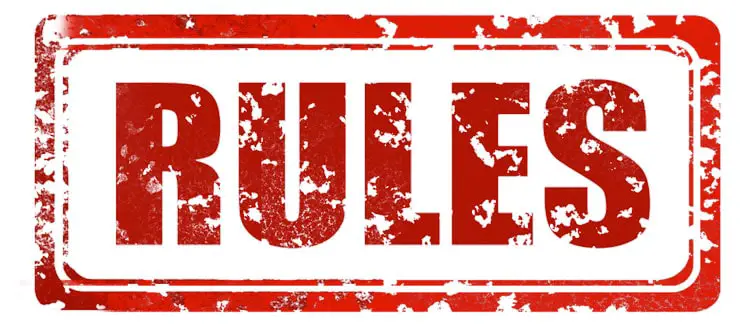 The forbidden items are things that generally represent a risk for Japan Customs. According to the Japanese customs:
The following articles are prohibited by law:
1. Heroin, cocaine, MDMA, opium, cannabis, stimulants, psychotropic substances, and other narcotic drugs (excluding those designated by Ministry of Health, Labour and Welfare Ordinance);
2. Firearms (pistols, etc.), ammunition (bullets) thereof, and pistol parts;
3. Explosives (dynamite, gunpowder, etc.) ;
4. Precursor materials for chemical weapons;
5. Germs which are likely to be used for bio-terrorism;
6. Counterfeit, altered, or imitation coins, paper money, bank notes, or securities, and forged credit cards;
7. Books, drawings, carvings, and any other article which may harm public safety or morals (obscene or immoral materials, e.g., pornography);
8. Child pornography; and
9. Articles which infringe upon intellectual property rights.

Japan Customs
There are also some restricted items that you should be aware of like plants and animals (that need to be presented to quarantine), medicines and cosmetics (that don't respect the quantities restrictions) or hunting guns, swords etc (without a permit).
How does the Japan Customs work?
As a visitor, you will be asked to respect certain procedures to enter and leave Japan. I'm not going to bother you with all the details, but keep in mind at least that you will have to fill a declaration form regarding your belongings. The full customs information is available here and you can download their visitor's guide which is very helpful.
How Should I Pack For Japan?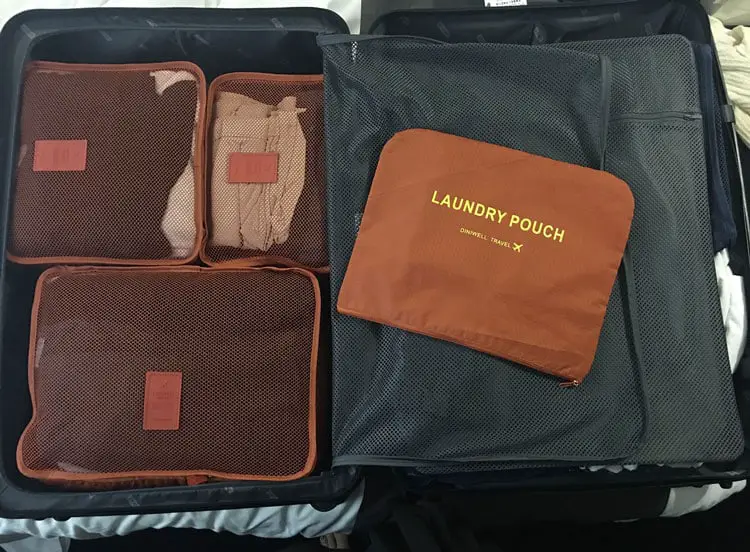 When travelling to Japan, I would recommend using a fairly large-sized luggage and a backpack (assuming that your travel lasts for at least 2 weeks, otherwise, if you only travel for 1 week, a medium-sized or even a small-sized luggage will be enough).
The reason why you will want to use a luggage plus a backpack is because you will need space for all your belongings and also it will make your day trips much easier.
Let's imagine that you're staying in a hotel in Tokyo and you're going on a day trip to Kamakura. The best way to carry all that you will need during that day is on a backpack. Depending on the size, you can put several things inside and it's easy to carry around in trains, crowded stations and crowded streets.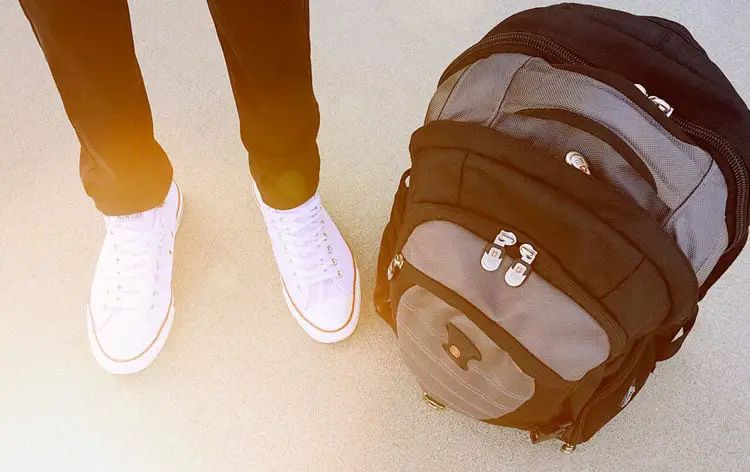 When you choose your backpack, pick a good one because it will be essential during your trip. If you pick the cheapest on the market, it probably won't last the whole trip so really think about it. And if you have no idea of what kind of backpack you should use, I have some examples in my recommended products page to give you an idea.
The backpack can also replace your usual small cabin luggage (just make sure you check that it respects the dimensions defined by the flight company).
So now that you have chosen the backpack and luggage to use, it's time to start packing! Ok, this is not the funniest part of the trip, but we all have to do it, so just tell yourself that there are many other people that struggle with their luggage just like you 🙂
To make it simple, on your backpack you are going to put everything that needs to be reached easily and fragile things that can't go in your main luggage. So based on the list that I gave you at the beginning, the items you should put in your backpack for Japan are:
Passport
Visa
Payment methods
Phone and camera
Travel insurance
Flight tickets
Hotel reservations
Over the counter medication
Accessories for flight comfort
International driving permit
Pocket Wi-Fi and SIM card
Spare batteries
Obviously, all the other things go into your main luggage:
Clothes
Shoes
Toiletry
Copies of your papers (passport, reservations, etc)
Useful extras
Even if you have a list of what you should pack for Japan, that doesn't mean that it's going to be easy to put all that in your luggage. I remember one trip with a friend of mine that had a catastrophic packing system. We both had luggage of the same size, but I managed to fit all inside and even get some free space while she struggled to close her luggage sitting over it. Yes, you usually see that in movies, but it can happen in real life, I saw it with my eyes. 🙂
So if you're a little like my friend, this tip is for you.
There's actually a way of packing that is well-known on the internet, but I think that most people don't even try it. Well, it is kind of different from what we are used to doing, but this method really works. If you never heard of the Marie Kondo's method, this is your chance to try it.
Marie Kondo is an expert in organization, so her method is perfect for an organized luggage. I'll try to sum up the basic steps for you.
Prepare a surface to put your luggage and all your travel items
Categorize your items by type (t-shirts with t-shirts, jeans with jeans…)
Start folding each piece and make them as small as possible (fold vertically to save space)
If you have clothes of delicate fabric, roll them to avoid wrinkles
While packing, leave out the items you aren't sure you will use (if you're not 100% sure, leave it at home)
Avoid over-packing (even if it is an item that you will use, don't take several of it or don't take the whole bottle if you just need less than half of it)
Put your cosmetics/toiletry together in one bag
Put your all the chargers and earphones in pouches (this way you avoid tangles)
Put your shoes in bags too (is better to separate them from your clean clothes)
Get a pouch to put all your underwear (if you're a woman, you can put socks under your bra to save space or under a hat for men)
Pack all the things inside like you were doing a puzzle game and don't put things over other things (you should be able to see all your items when you open your luggage without touching them)
If these instructions are not clear enough, I found you a short video that shows you exactly how to put this method into practice.
Bonus Tips When You Pack For Japan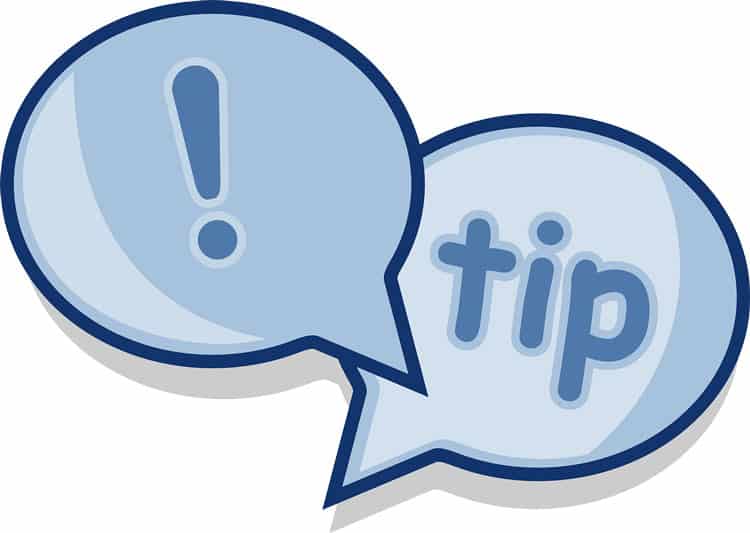 Pack lightly
I know it's not easy to pack lightly, when you travel far away from home, but you really have to do your best. This is crucial if you are visiting different cities in Japan.
First, you should pay attention to your luggage's weight because there are usually some restrictions regarding the luggage's weight in every airplane company. Second, the lighter your luggage is, the easier it will be to move from one city to another and to use public transportation. Believe me, the stairs at the stations can be a real problem if you have heavy luggage. And finally, if you pack lightly, you generally have some unused space that might come handy in Japan 🙂
Leave some free space in your luggage
We already saw that it is very important to leave useless items at home and pack lightly, since you are probably moving around Japan and it's not easy to carry a lot of luggage all the time. But, the most interesting part is to have some free space in your luggage for souvenirs! Even if you don't plan on spending a lot of money, you will be inevitably confronted with an uncontrolled desire of buying everything. And no one can really blame you. I mean, when you look at all those cute little things everywhere, it is impossible not to buy some of them.
Still, be careful with your expenses at least at the beginning of your stay because you don't want to fall short on money before the end of your travel. Avoid the souvenir shops around any attraction or stations, as they will be more expensive than shops that make you walk a little more to find them.
Use luggage service (Takkyubin 宅急便)
This is one of the Japanese wonders that I discovered recently and it will probably help you with most of the luggage inconvenient. This is particularly useful if you are moving from one city to another, but you stop in between to do a day trip elsewhere.
The takkyubin service was invented a long time ago by the Yamato Company, but its popularity still increases every year. Normally, when using this kind of service, you can send your luggage from the airport to the hotel, from hotel to hotel, and some companies even have a luggage storage service where you can simply leave your luggage at the counter, and they will store it for you while you are visiting the city.
You can use the "hands-free service" with companies like Yamato, JAL ABC or Luggage Free Travel. The average price goes from 1,500 to 3,000 yen for one luggage and it depends on the luggage size and weight. Just use the links from the companies above to get all the detailed information about their services.
If you prefer an easy method for luggage delivery, you can buy it on Klook for major cities like Tokyo, Kyoto and Osaka.
Conclusion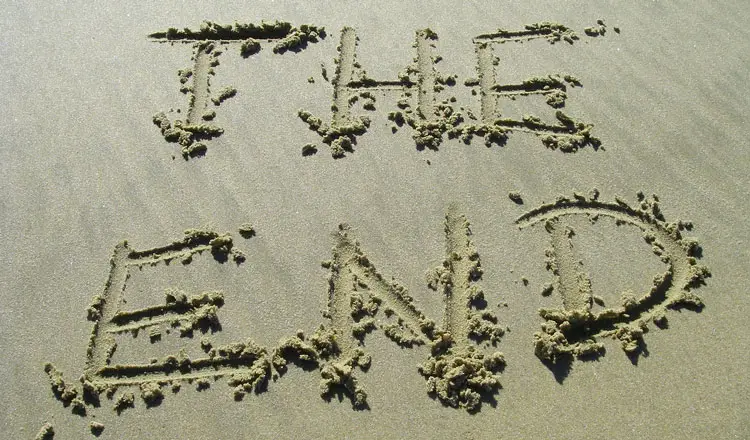 And that's it, we finally got to the end of this article. What we saw:
A list of items that you should pack for Japan: these are the items that I normally pack, but they can differ a little from one person to another.
A list of items that you should not pack: these were items that I found in other blogs and that I don't think they will be useful, or simply forbidden items.
How to pack your stuff: the kind of luggage you will need and how to put everything inside using the Marie Kondo's amazing method.
Some extra tips regarding luggage: 3 pieces of advice to better handle your luggage.
I honestly hope that all this information can be useful for your next trip. Even if you don't go to Japan, most of these tips apply almost to any country. Let me know in the comments below what you think and if there are some other items that you judge useful, but that aren't on the list.
Japanhorizon.com is a participant in the Amazon Services LLC Associates Program, an affiliate advertising program designed to provide a means for sites to earn advertising fees by advertising and linking to Amazon.com. Japanhorizon.com also participates in affiliate programs with Viator, Jrailpass, Kayak, Klook, Japan Experience, and is compensated for referring traffic and business to these companies.